October 1, 2022 - (Indianapolis, In 46224) Speedway Moose Lodge 500 Annual Car Show is held at 4917 W. Vermont St Indianapolis, IN. Pre-register for $15.00 Day of the Show will be $20.00 from 8am to 11am. All Show Vehicles and Bikes are welcome. Top 20 awards with People Choice for Best of Show, Food, Music, Drinks, Door Prizes and 50/50. Door Prizes and 50/50. Vender Space Available, Call Scott Jones 317-345-4614 for more information.
October 1, 2022 (Brownsburg, IN) - 4th Annual We Care Cruise In. Anything on wheels. Registration starts at 10am, Kohls's parking lot 580 West Northfield Drive Brownsburg, IN 46167. Registration fee is one new unwrapped toy. Santa will be here, music and food. Participant judged. top 25 plus Kohl's choice and peoples choice. Dash plaques to the first 75 entries. All toys will be donated to Toy for Tots www.signupgenius.com/go/10C0E4EAEAD22A5F5C43-wecare . Questions contact Keith Gurley 317-289-6682.
October 1, 2022 - ( logansport, IN 46947 ) Steel on wheels car show Saturday October 1st from 12-4 at 2615 E Market st in front of Lucas Home Furnishings. Registration $15 there will be awards for the top 10 and mayors choice, first 50 cars receive a dash plaque, food and venders on site. This event is to support the Continuing Progress Together PAC. For more information contact Cameron (574) 601-9971...
October.1, 2022 - (
Whiteland, IN 46184
) Restoration Church 2nd Annual Car Show. This show is held at 1550 W 600 N, Whiteland, IN. Registration is 8:00 am-11:00 am. Fee is $15.00 Dash Plaques. Awards @2:00 pm for Top 20 plus Specialty awards. All classes welcome! Pulled Pork dinners with sides, Hot Dogs, Chips, Drinks, DJ, Bake Sale. Door prizes, Silent Auctions, Drawing for open car trailer given away, Raffling off a new fresh built Small Block Chevy Engine. Contact: Danny McDermott @317-410-6699.
October 1, 2022

​ -​

(Franklin, IN 46131). Cruising the Courthouse presents the Art of Automobiles Cruise-In (in conjunction with the Ethos Art Fair and Festival). The show returns to Main St. in front of the historic Artcraft Theater (57 N Main St) from 5pm - 10pm. No registration, no awards, just a fun night out in beautiful downtown Franklin. Several art displays will be set up all over downtown, live music at the Amp and plenty of food vendors to enjoy! Vehicles may not be parked for the show until 5pm so please refrain from trying to enter the show area early as our staff must have the area completely cleared before anyone is allowed to enter the show. Contact John with any questions at 317-946-7178..
October 1, 2022 - (Hamlet, Indiana) The Oregon-Davis HS Chapter of SkillsUSA is hosting its Fall Auto & Bike Show. The is a fundraising event to assist in sending students to the State and National SkillsUSA Conferences. The show is open to ALL MAKES & MODELS. Pre-registrations is $15.00. Drive in registrations is $20.00. The show will be held at Oregon-Davis High School, 5990 N 750 E, Hamlet, Indiana. Arrival/Registration is from 8:00 am to 11:00 am. Gate will open at 9:00 am Central Time and the Awards Ceremony will be at 1:30 pm.
October 1, 2022- (Logansport,IN.46947) "THE HAMBONES 7th ANNUAL CAR SHOW", Logansport PIZZA HUT 3322 E Market St. Logansport,Indiana

​


Registration is 12:00pm-2:00pm. Entry fee $15.00. Judging starts at 2:00pm. Show is from 2:00pm-5:00pm. Awards At 5:00pm. Dash Plaques for first 75 Registered. TROPHY CLASS AWARDS: Top 3:1990-Present, Top 3:1973-1989, Top 8:1964-1972, Top 5:1963 And Older, Top 2:Motorcycles, Top 3:Rat Rod,Tuner, And Special Interest, SPECIAL AWARDS: Appreciation, Manager's Choice, And Best Of Show. Live DJ, T-Shirts And Food & Drinks Available. Facebook Page: HAMBONES ANNUAL CAR SHOW. Rain Date: October 2, 2022. For more information contact Stuart Hamilton (574)-516-5575.
October 1, 2022 - (Atlanta, IN 46031 ) 8th Annual "Cruisin' for the Son" Car, Truck & Special Interest Show. At East Union Christian Church 1711 E. 296 St. Atlanta, IN 46031 (corner of US 31 & 296th in northern Hamilton County). Registration 8am - 12pm. Awards at 1:30pm. Best Car, Best Truck, Special Interest, People's Choice, Kids Choice & Pastor's Choice. Dash plaques to first 50. Lunch available from 10:30a-1:00p. Music DJ, playground, cornhole & door prizes. Entry Fee is $15, spectators are free. Proceeds will go towards work mission trips. Rain date is Saturday October 15th. For info go to: www.eastunioncc.org or email: eastunioncc@gmail.com ..
October 1, 2022 - ( Fort Wayne, IN ) 10:00 AM - 4:00 PM CARS & CARING - Car show and Mental Health Fair. Held at Southwest Lutheran Church, 5120 Homestead Road, Fort Wayne, Indiana, 46814. Registration is $ 15.00 per vehicle. Dash Plaques for the first 75 cars, goody bags, and 20 Peoples Choice Awards. Food and refreshments for purchase, Kid friendly. Mental health resources will be available inside the gym. http://southwestlutheran.org/community-events-at-southwest/ Contact : Mike Greener (260) 403-3947.
October 1 & 2, 2022 - (Newport, IN 47966) Lions Club 54th Newport Antique Auto Climb (Third Largest Auto Event in Indiana), Auto Show, and Car Raffle. Hill Climb $20, registration Sat: 8am to 12pm, Sun: 8am to 10am. Auto Show $20, All Cars Welcome, registration Sat:8am to 12pm, Sun:8am to 12pm. Raffle: 1955 DeSoto Firedome. www.newporthillclimb.com, 765-492-4220, debbie_miranda2003@msn.com ..
October 2, 2022 - (
Nashville IN,47448
) at Brown County State Park, 1801 Indiana 4653rd annual All Indiana Corvette Day. Noon until 4:00 p.m. Bring your Corvette and your picnic lunch and mingle with fellow Corvette enthusiasts from all over the Midwest. Enjoy the fall colors, fellowship and see the huge display of Corvettes of all types and generations. No reservation required.​ ​Enter off of S.R. 46. (317) 270-2843...
October 8, 2022 - ( Anderson IN ) Empourem Annual Car , Truck And Bike Show, (more Info Coming.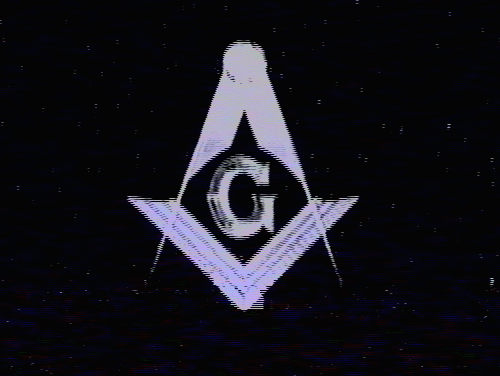 October 8, 2022 - (Lawrence, IN 46226)

​

The 2022 Masonic Auto Show - Hosted by Calvin W. Prather Masonic Lodge #717!

​

Motorcycles, Trucks, and Cars of all makes and models are welcome to attend. Over 30 awards will be presented with door prizes announced every hour!

​

Registration 9am-11am, Judging begins at 12pm, Awards announced at 2:30pm. $15 pre-registration fee. Those who pre-register before September 24th will receive a free dash plaque and goodie bag. After September 24th, the registration fee jumps up to $20. Proceeds go towards local charitable activities.

​

Come for the vehicles, but stay to enjoy the vendors, music, games, Lodge tours, and delicious food. There is something for everyone so bring the whole family! Located just off I-465 at 7502 East 56th Street right next door to Lawrence Central High School.

​

Register today at https://calvinwprather.com/wp/2022-masonic-auto-show/​ ..Vendor spaces available for just $20 ($10 for Masonic owned businesses).

​

Sponsorship opportunities are still available if you would like to advertise with us.

​

For any inquiries, please contact David Roberts at drobe457@gmail.com.

​
October 8, 2022 - (

​ ​

Farmland, IN 47340 ) Join us for our Annual Fire Prevention Days Parade! Free Regist

​r​

ation. Line- up will be at 300 E. Pursley St. at 11:00 am. This year we will be celebrating the 100th Year Anniversary of our 1922 ALF Model T, in addition to our normal ceremonies throughout the day. Following the Parade, participants are encouraged to enjoy the festivities uptown. Vintage Fire Apparatus and period cars will be able to static display after the parade.

​ ​

We look forward to seeing you!


October 8, 2022 – ( Southport, IN. 46227 ) - 4th Annual Southport Charity Car Show, Saturday 10/8/22 – Registration & Show will be at 2115 E. Southport Rd. 10am –12pm - Open to anything on wheels Bike, Car, Truck, Jeep, you bring it. $20 per entry, Awards at 3pm. ( In Memory of Fred Kellermeier ) Dash plaques for First 75 - Awards, Top 30 / Specialty & Best of Show. All proceeds go to Local Charities. Rain Date – Sunday, 10/9/22..
October 8, 2022 – (
​ ​
Bloomfield IN
​.​
) 14th Annual Bloomfield Apple Festival Car Show. Rain date: Sunday October 9. Entry fee $15.00 Proceeds to benefit Riley Children's Foundation and local charitable activities. Registration: 9 AM – 12 Noon Awards time: 2 PM or earlier Location: 635 S US Highway 231, Bloomfield IN 47424 between Casa Sevilla & former Pamida Dash plaques to the first 100 entrants. Door prizes & silent auction. Open to ALL years, makes and models of Old Favorites and Modern Muscle. Awards: Top 50, Jim Roberts Memorial, Top Apple Awards (2000 & newer and 1999 & older), Best engine, Best paint, Best interior, Club participation and Special recognition e-mail
classiccruisers@comcast.net
Web sites:http://
www.classiccruisers.org
and https://
www.facebook.com/classic.cruisers.3
..
October 8, 2022 – (Avon, IN 46123) 12th Annual Cruisin' For Strides Car Show! (8244 East US Hwy 36) Registration 9am-12n, Awards at 2:30pm. Make plans to hang out with us and enjoy Great Music by Hypnotik Sounds, Delicious Food, and Cool Rides. Visit with old friends and make new ones! We average about 175 vehicles and A LOT OF FUN!! We can't wait to see you! (Awards: Best of Show; Top 30; Top 5 Modern Muscle; Top Motorcycle; Club Award) Proceeds go to the IWIN Foundation and the HRH Cancer Patient Education Foundation. These two groups help local cancer patients with every day needs…groceries, transportation, child care, lawn care, etc. Help us take care of our neighbors who have this awful disease. Pre-registration is $15 (nonrefundable; deadline 9/23/21 to guarantee shirt size); Day of Show $20; Free shirt to first 100 registered. Contact Kathy & Bobby at kaburdine@outlook.com with questions or to pre-register. Thank you, Take care of eachother!



October 15, 2022 - (Indianapolis, IN 46205) A monthly free community event that welcomes cars, trucks, motorcycles, ... vintage, new, custom, all makes and years. No fee or registration required. Just stop by 9am-noon to show off your vehicle. Event is free, family- and pet-friendly, and everyone welcome. Breakfast available too! Located at National - 215 E. 38th Street (between Delaware and Washington). Pictures of previous events and information for 2019 at Facebook.com/National.Indy and Instagram @ National_Indy or email us national.indy@gmail.com ..

October 16, 2022 - ( Indianapolis, IN. 46237 ) SAFE Trunk Or Treat Open Car, Truck, Bike Show. All Makes, Models And Years Welcome. Show is Being Held At RITTER'S Frozen Custard 4949 East Stop 11 Just West Of Emerson Ave. Registration 9;00am Till 1pm, Fee Is $20.00. Dash Plaques . Awards At Apx 1;30 to 1;45pm. Top 30 Awards And Best Of Show. Plus Special Pick Awards . Ritters Pick. Kids Pick, Best Halloween Dressed Theme Couple Or Auto. .,




October 22, 2022 - (Indianapolis, Indiana 46239) - Camp Sertoma, 2316 S. German Church Road, Indianapolis, IN 46239- Registration $20.00, Registration Time 9:00 am - 11:00 am, Best of Show, Scouts Choice, Scoutmaster's Choice, Founder's Choice, Charter's Choice, Top 10 2000s and newer, Top 30 1999 and later, Participant's Choice, Concessions, Silent Auction.



October 22, 2022 – (Plainfield, IN 46168) Join us for Indianapolis Cars & Coffee for a special Trunk and Treat event at Hummel Park, presented by our friends at York Automotive. Hummel Park is at 1500 S Center, Plainfield, IN. Event runs from 8am – 11am. Coffee and donuts will be provided by Jack's Donuts. All cars are welcome to this family-friendly event! Guests and their cars are invited to dress up for the event and bring goodies for the kids! Indianapolis Cars & Coffee is proud to donate 100% of proceeds from our revenue sources in 2022 to Folds of Honor Indiana. Event runs rain or shine! See us on Facebook: https://www.facebook.com/IndyCarsandCoffee ..


October 22, 2022 - ( Waldron IN,) Car Show and Bike Ride benefit at Cornerstone Christian Fellowship Church in Waldron Indiana 11-5 Free Will Donation for registration, Public voting, Food, DJ and more 812-651-8599 ,,


October 27, 2022 ( Indianapolis IN ) HAPPY DAYS 2126 S. Sherman Indianapolis In. 46203 Happy Days Family Pancake House October 27th 3:30pm-9pm Best Kids costume prize, Trunk or treat for the kids, bring Candy , Happy Days will be open.


October 28, 2022 - ( Indianapolis IN ) TRUNK OR TREAT Indy EastSide Cruisers at Culvers/Meijers Parking Lot On East Washington Street. Bring Lots Of Candy, Dash Plaques To The First 50.



October 29, 2022 - ( Wanamaker, IN 46239 ) New Bethel Baptist Church, 8936 Southeastern Ave. 10-2 p.m Fall Harvest Car Show. Come out and show your support to this beautiful Church by visiting their first annual Fast and Furious Car Truck and Bike Show. There will be a fierce Competition for Top 20 trophies AND the Best Chevy, Best Ford, Best 4X4 (all makes, models, years) Best Truck, Best Mopar, Best Paint, Best Interior, Best Corvette, (any class) Best Mustang, Best Engine, Best Motorcycle and the Club Participation award, the "Best Car that looks like it could be in a Fast and Furious movie" and a beautiful Best in Show trophy. Dash Plaques to First 50 Cars. There will be hot dogs, chips, drinks available and music. Registration $20.00, 10am to 1 pm awards at 2 p.m. THIS IS A RAIN OR SHINE EVENT: Come out and enjoy good food, good music, good fellowship with your neighbor – make a friend and bring a friend; look at some beautiful cars! For more information, contact Carol Sissom (463)333-2236 or carolsissom@yahoo.com.


October, 29, 2022 - (Indianapolis, IN 46268) Trunk-or-Treat & Car Show. Mercy Road Church - Northwest (9511 Angola Ct., Indianapolis, IN 46268). Join us for our 4th annual Trunk-or-Treat & Car Show event hosted in the Mercy Road Northwest parking lot from 4-6PM. Kids will vote for their favorite decorated trunk AND their favorite classic/muscle car. Local coffee, food trucks and more! Participants do not need to register their cars. Event starts at 4PM, so cars will need to be there and set up in time for families/kids to come through by that time. Participants are encouraged to have candy for the kids as they come through as well. Questions? Contact: Traver 317.441.3761.. (Note: This event is not put on by Miller Auto Care, but the award for 'favorite' car will be provided by Miller Auto Care.