October 5, 2019 - ( Camby, IN 46113 ) 2nd Annual Active Grace Anything on wheels show… 9am-3pm…10740 e cr700s Camby...all makes, models and years. If it rolls, it fits! Judging starts at 1pm with a whole bunch of classes..For the kids - Power Wheels Show (bring yours) and road course, bounce house and bubble ball bash. Show fee - $15 with canned good, $20 without. Email Mark at mtfrisbie@gmail.com with questions…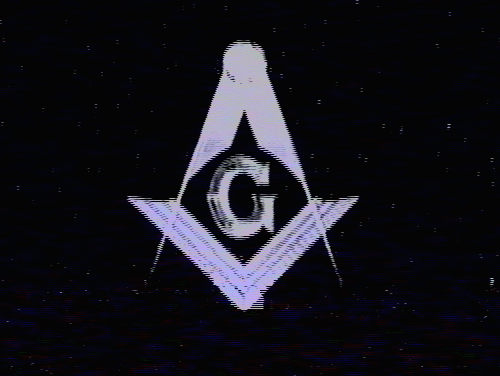 October 5, 2019 - ( Salem, IN ) 506 West Poplar St. Salem, In at the Masonic Lodge 21. 1st annual car show. Top 25 awards, Best of Specials, 2 Best of Show Trophies. Info Tim at 812-725-4390. Door Prizes, 50/50 Raffle Entry Fee $ 20.00.



October 5, 2019 - ( Indianapolis, IN 46221 ) 2nd Annual Cars & Crafts at Southwest Church of the Nazarene, 4797 Tincher Rd, Indianapolis, IN 46221 from 3:00pm-6:00pm. Early registration fee of $20.00 per car until September 22 when price goes to $25.00. Prizes awarded to Best in Show, Pastor's Choice, and R!OT Youth Choice. Food sold on site. Door prizes will be awarded. Live DJ. Contact Dana Metcalf 317-502-9314 or email dmetcalf04@gmail.com for more information. "Your Event Is Posted"



October 5, 2019 – ( Bloomfield, IN 47424 ) 12th Annual Bloomfield Apple Festival Car Show presented by the Classic Cruisers Car Club. Location: 1 West Spring St, On the Square, in Bloomfield. Date: Saturday October 5th (Rain or Shine) Open to ALL years, makes and models of Old Favorites and Modern Muscle Entry Fee: $15.00 Registration: 9 AM – 12 Noon Awards at 2 PM or earlier Dash Plaques to the first 100 entrants Door Prizes & Silent Auction Awards: Top 50, Top Apple, Club Participation, Queen's Choice, Jim Roberts Award, Best engine, Best interior, Best paint, and Special Recognition. Proceeds to benefit Riley Children's Foundation and local charities. e-mail classiccruisers@comcast.net ; Web sites: http://www.classiccruisers.org and https://www.facebook.com/classic.cruisers.3



October 5, 2019 - ( Muncie, IN. 47303) Hot Rods For Hunger. Fifth Annual Car and Motorcycle Show from 1:00 p.m.-5:00 p.m. Anything on wheels is welcome, including import cars. This Show is hosted by the Muncie Mall located at 3501 N. Granville Ave, Muncie, In. Registration is currently open. Entry fee; a freewill donation to the Second Harvest Food Bank. Over 30 trophy classes. Awards will be given including cash awards for Best Club participation and Best of Show. NEW AWARD category this year for MOTORCYCLES! Family Fun including music, food and drink, Beer and Wine Garden (21+), Raffle Prizes, and free pumpkins for the kids, plus Touch-A-Truck Experience. Dash Plaques For First 100 registered vehicle entries. Contact: Alex Sheward: 765-287-8698, ext 118; orchendershot@curehunger.org ...




October 5​,​ 2019 - ( Atlanta, IN 46031 ) 5th Annual "Cruisin' for the Son" Car, Truck & Special Interest Show. At East Union Christian Church 1711 E. 296 St. Atlanta, IN 46031 (corner of US 31 & 296th in northern Hamilton County). Registration 8am - 11am. Awards at 1:30pm. Best Car, Best Truck, Special Interest, People's Choice, Kids Choice & Pastor's Choice. Pancake breakfast available from 8:00a-12:00p. Music, cornhole, silent auction & door prizes. Entry Fee is $15, spectators are free. Proceeds will go towards our annual work mission trip. Rain date is Saturday October 12th. For info go to: http://www.eastunioncc.org or email: eastunioncc@gmail. "Your Event Is Posted"



October 5, 2019 – ( Kokomo IN ) Taylor High School Taylor High School is located off of 931 in Kokomo and turn east on Center Road to Center, Indiana. School is located just east of village of Center. Registration begins at 3 pm and runs till 7:00 pm. The show will run from 4 – 8:30 pm with awards beginning at 8:30 pm. Registration is a free-will donation and all money collected with go to the needs of the Taylor Titan football program. This is a judged event with 33 awards. Awards for Best of…GM, Ford, MOPAR, Engine, Paint, Interior, Custom, Nostalgic, Survivor plus 3 Best of Show Trophies. Awards will also presented to the Top 15 cars, 3 pick-ups, and 3 Late Models [1991-2019]. Music, food, drink and fellowship will be available all evening. Information contact [Coach] George Gilbert at 765-481-0430. This evening show will become one of the best evening shows in Indiana! Come enjoy a wonderful evening at Taylor high School in Howard County and help support young America!!




October 5, 2019 - ( Brownsburg, IN. 46112.) 10AM-2PM Simpson Community Day & Celebrity Judged Car Show. 1650 E. Northfield Dr. (across from Don Schumacher Racing) behind Brownsburg Fitness. Bill Simpson and Al Unser Jr among others will pick their favorite vehicles and sign the trophies! Registration 9AM to 12PM. Donation is $20.00 with all proceeds benefiting Rock Steady Boxing, fighting back against Parkinson's. Awards At 1:30PM. There will also be a Silent Auction, Food Trucks and Family Activities. Meet & Tour Several Local Small Businesses. Contact: Randy (317) 671-3669.



October 6. 2019 – ( Greenfield, IN 46140 ) – 26TH Annual Auto-Fest – Brandywine Cruisers, Inc. / 100% Benefit for Boys & Girls Clubs of Hancock Co. / Inskeep Ford – 2651 West Main St. Greenfield, IN 46140 / $100 PRE-REG DRAWING / Reg 9A – 1P / Awds 3:30P / Dash Plaque while last / Entry donation $15.00 / T-s To Pre-Entries / Open To All Vehicles and clubs / Silent Auction / Food by Dayton's Family Affair / Vendors / Favorite 30 / Favorite of Show – Splty Awards / Entry Form at Web Site www.BrandywineCruisers.com /Face Book/ Info: Mike: 317-402-9510 –general1pershing@aol.com / BrandywineCrzrs@aol.com






October 11, 2019 - Cruise-in.. The 12th is the show - 2019 - (Vevay, IN. 47043) Sleepy Hollow Cruisin' Classic. Antique & Classic Car Show. This show is held at 100 Ferry Street, Vevay, IN 47043. Free Entry. Registration all day Friday, October 11th. Awards on Saturday, October 12th. People's Choice, Popular Vote. Dash Plaques for first 100, food, music, arts & crafts vendors and kids activities! Contact: Switzerland County Tourism (812) 427-3237..




October 12, 2019 - ( Bloomington, IN 47403​ ​) 8th Annual Halloween Car Show, Costume Contest, and Trunk OR Treat . Sam's Club. 9am - 3pm Rain Date, October 19th. Proceeds to to benefit Riley Hospital. Our Awards have become an collector item, stop by and see all the cool awards for this years theme (here's a hint...Franky). Music and announcing will be provided by Dash DJ & Events. Enjoy Trunk or Treat, Food & Prizes, Childrens Costume Contest, and Sam's Business Member Booths! For any questions contact: Caroline at (812) 339-4257​..​



October 12, 2019 - ( Montezuma, IN ) 16th Annual Wabash & Erie Canal Car & Truck Show held on Washington st. Montezuma, Indiana. This is held during the 1st sat. of the Parke County Covered Bridge Festival. Registration 10:00am - 12:00pm. Awards at 3:00 pm. Top 25, Best of Show -Car, Best of Show -Truck, Long distance, Work in Progress, Peoples Choice. Dash Plaques and Goody Bags to first 50 entered. Many door prizes to be given away. Food & drink is available from venders.Oldies music provided by Charlie Jones. Erie Canal tours are available for $5.00 per person. Country store open for your shopping needs. Contact Daryl Hobson 765-426-4277 Show presented by Montezuma Covered Bridge Committee. Rain or shine--NOT RESPONSIBLE FOR ACCIDENTS.




October, 12​, 2019 - (​ ​Indianapolis, IN.46227​ ​) Southport VEST-A-COP Car, Truck, Bike, Show. $15.00 Per Entry. The show will be held at 2115 E. Southport Rd. Indianapolis, IN. 46227 (formally Gerdt Furniture) Registration day of the show 9~11'am at Van Dyke and West Street Southport In. 46227 … "Awards at 2'pm"... All proceeds go to Southport Police Department to buy new ballistic vest. Awards-Judged Best of show, Classic, Truck, Street-Bike, Custom-Bike, Muscle, New-Gen, Import, Specialty, Engine, Paint, & Top 20 … Dash plaques first 100 entries … (Rain Date Oct.13'th same times) … Music, Food, Door Prizes​..​



October 12, 2019 - ( Avon, IN 46123 ) 9th Annual Cruisin' For Strides car show. 8244 E. US Hwy 36. Proceeds to benefit the IWIN Foundation, serving men and women battling breast cancer. Pre-register before Oct 5 for $15 (nonrefundable) and be guaranteed a tshirt and dash plaque; Register day of show 9am - 12n for $20; Awards at 2pm. The first 100 registered receive a tshirt and dash plaque. Come out for a day of fun with good food, delicious BBQ, cool cars, terrific music and lasting friendships! For details or a pre-registration form contact Kathy or Bobby at kaburdine@hendricks.org or 317.919.6049. As a good friend says "Keep it between the ditches".




October 12, 2019 - ( Columbia City , Indiana 46725 ) -Autumn Harvest Festival Car Show - The 6th annual Autumn Harvest Festival Car Show will be held on October 12th at the Whitley County 4-H Fairgrounds. This show will be held in conjunction with many activities that day including Craft Show and Flea Market, Pedal Tractor Pull for kids, and other kids activities. There will also be several music groups performing throughout the day. Admission to the Festival is free. Registration for the car show is $15 the day of the show ($10 if pre-regisered by October 1). There will be 4 divisions this year, Pre 1950, 1951-1979, 1980 - 2009, and 2010 and newer. Awards will be given for each division, as well as Best in Show, Peoples Choice, and Furthest Traveled. Dash plaques for 1st 75 entries. Last year we had over 100 entries in the show, and expect it to be even bigger this year. Contact: Jeff Geiger (260)229-0635, whitleycounty4h@gmail.com ..



October 12, 2019 - ( Hagerstown, IN ) 13th Annual ACMR MEMORIAL CAR SHOW raising dollars for scholars, Saturday October 12th 9am-2pm Registration $12.00 day of show, Pre- Registration $10.00 until October 1st. Over 40 HANDMADE TROPHIES. All makes models years welcome, $100.00 drawing available to all pre registered, Hagerstown Elementary, Hagerstown Indiana, 299 N.Sycamore St.47346. Any questions call Brad 765-993-3107 or follow is on Facebook at ACMR MEMORIAL CAR SHOW PAGE.See you there..



October 12,/ 13, 2019 - ( Danville IN 46122 ) 18TH Annual Volktoberfest – Circle City Volkwagen Club / 100% Benefits Hoosier Veterans Assistance Foundation / Hendricks County 4-H Fairgrounds – 1900 E. Main St., Danville, IN 46122 / Reg 9A – 12P / Awds 4:30P / Dash Plaque while last / Entry donation $1.00 or Canned Good/ T-s For Sale / Open To All Vehicle Awards VW/AUDI/PORCHES / Charity Raffle / Food Trucks / Vendors / Favorite of Show – Splty Awards / Info on www.cvw.org /Face Book https://www.facebook.com/CCVWVolktoberfest/ / Info: volktoberfest@ccvw.org:..





October 13, 2019 - ( Greenwood, IN. 46142 ) 148 donation car show held at The Suds, 350 Market Plz Greenwood, IN 46142 from 10am to 2pm. Register your car online at https://carshowpro.com/events/view/477. Registration is $20 with proceeds going toward 148 Ministries. This is a judged show with dash plaques to first 50 cars registered and Awards for Best of Show, top 15, Best GM, Ford, Mopar, Import, and RatRod. Food sold on site plus DJ, various vendors, and Raffle off prizes every hour. Contact: Chris 317-287-9782 or email 148fitness@gmail.com.


October 19, 2019 – ( Indianapolis, IN 46239 ) Boy Scout Troop 152 Car Show. Held at Camp Sertoma, 2316 S German Church Rd, Indianapolis, IN. 46239. Registration Fee $20.00, 9:00am - 12:00 pm. Judging 12:00pm - 2:30 pm. Awards at approx: 3:30 pm. DASH PLAQUES TO FIRST 75. Over 80 awards! Awards: 3-BEST of SHOWS! Top 10 (2000 & up), Top 40 (1999 & down), Best: Engine, Interior, Paint, Early Ford, Early Mopar, Early GM, Import, Truck, Female Driven, Mustang, Camaro, Late Ford, Late Mopar, Late GM, Unfinished, Original, Modified, Pro Street, Most likely to get a ticket, Just Because. Calvin (Butch) Barker Memorial Award, Roger Schumacher Founder's Award, Choice: Scout, Scoutmaster, DJ, Hosts and Sponsors, and more. Music, food, drinks & Silent Auction. Also check out some scout activities: Flag retirement, Dutch Oven Cooking, Fire building and many other Activities. All proceeds go to Troop 152 to help all activities for the scouts. Contact: Ron Barker - rbarker67@comcast.net 317-490-4509 or Ron Parsons - parsonsr1969@gmail.com 317-965-2116. www.troop152.scoutlander.com ..




October 19, 2019 - ( Logansport, IN 46947 ) Century Career Center / SkillsUSA Chapter Car, Bike, & Truck Show. This is the SkillsUSA Chapter's Annual Fundraiser to assist in Registration Fees, Transportation, and Hotel Costs. Anything on Wheels welcome. This show is held at Century Career Center, 2500 Hopper Street, Logansport, Indiana. Registration 9 am Till 10:30 am. Fee is $15.00. Awards at 1:30pm for Top 10; People's Choice; and Best Paint Design. Dash Plaques, Trunk Prizes, Auction Raffle, and Other Activities by Century Career Center. Registrations forms at facebook.com/vegers.pmclass.5 or Contact: Joe at vegerj@lcsc.k12.in.us​ ..​
October 19, 2019 - ( Bethlehem, IN 47104 ) Autumn on the River Car Show. Registration cut off is1pm. Fee is $10.00. Awards At 2:00pm. Categories for awards are: Best in Show, Best American Muscle, Best Import, Kids Choice, and Best Rat Rod. Contact: Bill Hawkins 502-608-9479 bill.hawkins1@gmail.com .
October 26, 2019- ( Columbus, IN. 47201 ) 3rd Annual Break The Silence Car Show. The show will be held at the Bartholomew County 4H Fairgrounds (750 W 200 S.) Registration is from 2pm until 3:30pm. Vehicle entree fee is $10 for standard and $20 for VIP. Classes will include motorcycles, street cars, sports cars, lifted, stance, and classic vehicle. All proceeds will go towards the American Foundation for Suicide Prevention. Contact Lindsey-breakthesilence3rd2019
@gmail.com ..
October 27, 2019 - (
Jeffersonville, IN 47130
) Cars, BBQ & Vintage Finds! Located at Vendors' Village Antiques & Vendor Mall, 1710 East 10th Street. Awards for Best Rat Rod, Muscle Car, Late Model, Truck, & Work in Progress. $15 day of registration. Check in 10:30am-12:30pm/ Show 1pm-5pm/ Awards & 50/50 Raffle announced at 4:30pm. Door Prizes throughout the day, donated by our dealers! Custom Dash Plaques to the 1st (25) cars to check
www.vendorsvillage.com
812.284.2100
jeffersonville@vendorsvillage.com
. Kid Zone with actives and Mar's Smokehouse BBQ onsite.
October 31, 2019 - (
Indianapolis IN 46221
) Decatur Township fire Dept 5420 S. High School Rd. Safe Halloween Trunk Or Treat and Car Show. Awards Dash Plaques, Food. 5pm till 8pm.