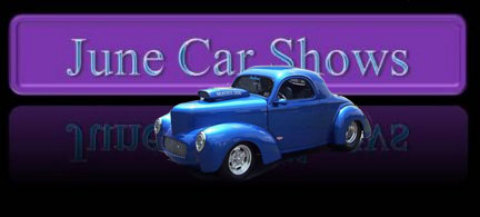 June 2nd & 3rd, 2023 - ( Fishers IN, 46038 ) 9913 Willow View Road Concours de Elegance Event Tom Wood Aviation Center, ( Jaguar Association of Greater Indiana. (JAGIN). Attend, display or enter your Jaguar. New this year; People's Choice Award and British Die Cast Award.Stay for the Banquet Lunch on Saturday. For Info reservations for the luncheon or to enter your Jaguar contact Peter at 317-341-1796 / or fispe@comcast.net.


June 3, 2023 - (

Indianapolis, IN. 46229

) Emp

​o

rium 40E Anything on Wheels Car, Truck & Bike Show. 10435 East Washington Street. Registration 9am Till 12:30, fee Is $20.00, Awards At 3:30pm. Top 30 Open Class Plus Best Mopar, Best Mustang, Best Corvette, Best Camaro, Best Street Rod, Best Mini Truck, Best Bike, Club Participation Award Emporium Pick And Best of Show, Dash Plaques, Food will be Biscuits & Gravy Breakfast And Pulled Pork lunch,, Music, Prizes, Spectators from the U.S 40 National Yard sale will be dropping in. Join us For A Fun Filled Day. Rain date 6/4/23
June 3, 2023 - (Middletown, IN 47356) Annual Piston Popper Car Show at the American Legion, Post 216, 450 N 10th Street, Middletown, IN 47356. 2023 the club is Celebrating 70 years, 1953 - 2023, of being a club and honoring vintage vehicles. Entry fee is $15.00 per entry. Registration 9:00 AM to 11:30 AM with awards approximately at 3:00 PM. Will have 50-60's music with DG the DJ, food provided by American Legion and door prizes. Proceeds to Local Food Bank. Dash plaques to the first 120 entries. Top 25 awards plus special awards, includes Club Participation. Contact Martin at 765-278-2550 for information. Follow us on Facebook for show updates at www.facebook.com/Piston-Poppers-Anderson-ind. Rain date, June 4, 2023. (Not responsible for damages, theft or accidents.)
June 10, 2023 (Carmel, IN 46032) - HUGE Open Car Show at American Legion Post #155: 852 W. Main St. Carmel, $250 Club Participation Award, 5 Specialty Awards, 30 Top Choice Awards, All proceeds to two Charities - HVAF of Indiana & Elysian Foundation, $15 donation requested Day of Show, Registration 9am-11:30am, Awards at 2pm, Great food on site, Free coffee & donuts with registration, Hosted by the Indy GTO Association, the Indy Firebird Club and the American Legion, contact: Ted 317-694-8946, ted@therollsrealtor.com​ ..​
June 10, 2023. (Franklin, IN). Cruisin' the Amp Festival presented by the City of Franklin and the Hoosier Coachmen Car Club at the DriveHubler.com Amphitheater @ Youngs CreekPark (161 W. Monroe St) in beautiful downtown Franklin 4pm - 10pm. This is a judged show with multiple trophies that is absolutely free to enter! Registration is 4pm - 6pm and awards presented between 7:30pm - 8:30pm. Multiple food trucks, beer and wine garden and live entertainment with Cadillac Scott and Rural South on the stage at 4pm - 6pm and Jambox on stage 7pm - 10pm. All show vehicles must enter ONLY at the Jefferson St and Jackson St intersection (all other entries will be closed off to make parking and exiting easier and safer). Show parking will be in the Farmers Market lot, Jackson St. west Monroe St and West Court next to the courthouse so more parking areas available than usual. Call or text John with any questions at 317-946-7178.
June 10, 2023

​ ​

- (Franklin IN ) Cruise-in Located at Tractor Supply 1540 N. Morton St. Franklin Indiana,46131 from 9am to 3pm. Any and all models welcome. Presented by Franklin Cruisers . Food trucks on site.
June 10, 2023 - ( Indianapolis, IN. ) Hoosier Corvette Club Annual Spring Car Show Open Car, Truck, and Motorcycle Held at Hubler Chevrolet 8220 S US 31 Indianapolis, IN 46227. 69 Trophies to be awarded in 33 classes, 2 per class including Best of Show, HCC Pick and Participants Pick. Food and Drink will be available. Registration 9am to 12 noon. Awards at 3pm. Entry fee $20.00. All proceeds support our charity "Indy Honor Flight" Sponsored by Hubler Chevrolet..
June 10, 2023 - ( Buffalo IN 47925) Buffalo Daze Car & Motorcycle Show 9-3

​.

Held at 306 S ST RD 39 Buffalo IN 47925. Entry fee $ 15.00. Food Booths: Yard Sales: Craft & Flea Market Vendors & More. Enjoy a buffalo burger from the local buffalo ranch in Buffalo IN. All proceeds benefit our town's Christmas light display

​.

Call 574-595-0745 for more info..
June 10, 2023 - ( Monrovia, IN. 46157) Cars & Guitars for Jay "Chubbs" Stewart at The Rusty Horseshoe Saloon -7055 West Gore Road Monrovia, IN, Registration $20.00 per entry day of show from 9am- 12pm. Awards at 3:00pm. Trophies- Top 15, 4 specialty, 1 people's choice, Dash plaque for first 50 entries. Live Auction, 50/50, and Live music Concessions available by The Distinguished Wein. Bring lawn chairs. Rain Date is June 17, 2023. Contact: Mike Kale at MONROVIAKNIGHTS1981@GMAIL.COM/ 317-431-5757..
June 10, 2023 - (Greenwood, IN) The Hoosier Corvette Club will be hosting an Open Car, Motorcycle and Truck Show. It is being held at Hubler Chevrolet, 8220 South Hwy 31in Indianapolis, IN. Registration is from 9am until Noon and the Awards will be handed out at 3pm. Fee is $20.00 and will support the HCC Charity of Indy Honor Flight. We will be awarding 69 trophies including a first and second place in each of 33 classes. Classes include 3 sub-classes for each of: Corvette, Mustang, Camaro, Dodge, Plymouth, All other GM vehicles, All other Ford Vehicles, Trucks, Motorcycles, and all other makes/models. We will also be giving out a Car Show Participants winner, a Hoosier Corvette Club winner and the Best of Show. We will also have Raffles and a 50/50 drawing. There will be Food trucks available on site for lunch. Dash plaques for the first 200 registrants. For more information, please contact Rick Smetana at rsmetana-@aol.com.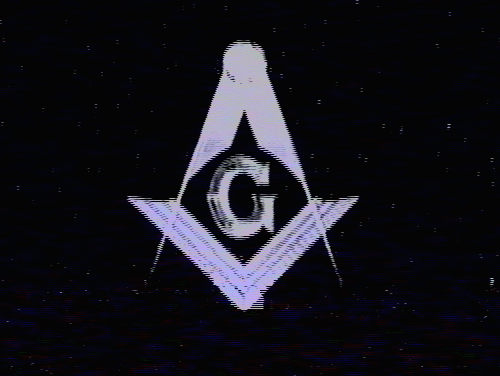 June 17, 2023 - ( Nashville, IN 47448) Annual Nashville Mason Lodge Car, Truck, Jeep and Motorcycle Show! 19 Artist Drive Nashville IN. 47448 $20.00 Registration fee (Day of the show register from 9AM to Noon)

​

Top 40 People Choice trophies

​,

14 Special Awards. 55/50 Drawing / Does not need to present to win

​.

Music

​

Food & Fun

​.

EARLY Registration on Eventbrite $20

​.


https://www.eventbrite.com/e/car-truck-jeep-and-motorcycle-show-tickets-5932826032. Awards at 3PM / Must be present to win prizes or award goes to the next highest number of votes.
June 17, 2023 – (Royal Center, IN 46978) Royal Center Lions Club Car, Truck and Bike Show. The show will be held in Rea Park, Royal Center. Registration is from 10 am to 1 pm with judging from Noon until 3:30pm with awards to follow. All proceeds go to the Royal Center Lions Club. Dash plaques to the first 200 entries. Special awards for: Best of Show, Lion's Choice, Participant's Choice and Furthest Distance Traveled. Class awards include: Cars Stock/original pre-1950 then by decade through 1999 and 2000 and newer, Full custom, four Street Rod/Resto Mod classes, four different Truck classes, Rat Rod, Corvette, Mustang, Camaro, Muscle Car, Tuner, survivor and Motorcycle. There will be more than 50 awards presented. Door prizes and food vendors. Rain or shine. Contact Jesse at 574-702-0514 or Scott at 574-601-5967..
June 17, 2023 - (Indianapolis, IN 46239) 10th Annual "Cars 'n Critters" Car Show. Held at Ray Skillman Chevrolet, 3891 S. Post Rd. Indy, 46239. Registration 9:00-11:00 a.m. Awards at 2:00 p.m. Door Prizes and 50/50 Drawing. Proceeds benefit Frenzy Animal Rescue. Trophies for "Top 25" and "Best of Show." Still only $15.00 / Vehicle! For more info: Dave Jones (317) 850-4261 or Steve Styer (317) 270-2843.
June 17, 2023 - (Lebanon, IN 46052) Cruising for a cause, this show is held at Lebanon Memorial Park the address is 130 E Ulen Drive Lebanon, IN 46052. Registration Cruise In begins at 3pm. The fee is $20 per car entry and the first 100 entries will be given a dash plaque. Judging will be at 5pm by current cancer patients. Awards will then be presented at 6pm. Clean restrooms are walking distance and shady areas are available. Multiple food trucks will also be at the event. All proceeds benefit the Boone County Cancer Society.
June 17, 2023 - (
Mooresville IN,46158
) First Annual Cruisin with COPS Classic Car Show Fundraiser. 200 Southbridge St, (Southbridge Crossing) Mooresville IN. Register at
mmpdcarshow@gmail.com
by May 22nd,2023 Fee: $30 Awards 1st, 2nd, 3rd place best in show Also Award for Best Paint. All proceeds go to Mooresville Metropolitan Police Dept. Beer Tent, Food Trucks, and Band. Show is 12pm-5pm. Support our Local Police Dept. Contact: Regina Shelby (317)492-1985 or
mmpdcarshow@gmail.com
..
June 18, 2023 - (Farmland IN ) 21 Annual Father's Day Cruise-In/Car Show.1:00-4:00pm Rain or shine. Muscle Cars, Restomods, Classics, and Antique Tractors. Dash plaques to the first 75, Door Prizes, and Trophies. Free Hot Dogs, Soft Drinks, water, Restrooms, Shaded Porches, and fenced playground on site. Last year 162 registered from 3 states. No registration fee, everyone welcome! Farmland Friends Church 8311 W St. Road 32, Farmland, Indiana 47340.

www.farmlandfriends.org

Ph. 765-702-9377, 765-212-1118, 765-468-6485.
June 24, 2023 - (Bluffton, IN 46714) Grand Sweet Car, Truck & Bike Show - Breast Cancer Fundraiser held at 953 & 962 N Main St., Bluffton, IN. Everyone welcome. Help us raise funds to help fight breast cancer. Be a part of a special day. Breast cancer survivors please join us! Everyone Wear Your Pink!!! Registration 8am-Noon, Awards 2 pm, Open Event, dash plaques, door prizes, concessions, DJ Fast Eddie, Kids games & contests. 260-307-1092..
June 24, 2023

​ -​

(Martinsville, IN.) Join us for our 5K Run/Walk, Car Show and Motorcycle Ride held at the Morgan County Fairgrounds. Dash Plaques for first 150 entered. Entry cost is $20 in advance or $25 at the day of the show. Register here: https://forms.gle/WSZixfxEJgpq6vun7. Giveaway Packages. Check-in starts at 8:00, awards will be at 1:30. Trophies::::Top 20 Award, Best in Show. Best Paint, Best Engine, Best Interior, Kids Choice Award, Best Club. Join us immediately after the event for square dancing.


June 24, 2023. (Franklin, IN). The JAKI Car Show at Victory Christian Church (1720 Graham Rd). Registration is 9-noon with awards around 2pm. Cost to enter vehicle is $15.00 spectators are free. Top 50 and Best in Show awards and dash plaques for the first 100 vehicles entered. The JAKI program connects the Franklin Police Department and Bargersville Police Department with the Franklin, Union and Needham Township Trustees office to provide immediate emergency financial assistance to those found in need by the police. Often this means an overnight motel stay for the homeless during dangerous weather or a separation of individuals during a domestic dispute to prevent potential violence. 100% of the show proceeds go directly into the assistance fund! Food vendors on site and clean restrooms available. Call or text John with any questions at 317-946-7178.
June 24, 2023 – (New Palestine, IN 46163) New Palestine Summerfest Car Show. Come enjoy a day of fun festivities including food, vendors, live music and activities for the entire family. Stop by at one of the many arts and craft booths along with the vendors promoting their services and products. Try something new and eat at one of the many vendors. If you are feeling adventurous, take a stroll through our beer and wine garden! This car show will be held at New Palestine High School (4485 Victory Dr. New Palestine IN. 46163) Cars will enter off of 52 (Brookville Rd) and 500W. Follow signs on 52. Car Show vehicle registration will be from 9:00 am to 12:00 pm with awards at 4:00 pm. Entry fee - $20. **PLEASE do not show up early** Awards include Top 30, Best Engine, Best Paint, Best Interior, Best of Show, and several choice awards. Dash plaques to the first 75. Contact: Ron Barker 317-490-4509.
June 25, 2023 - (Wanamaker/Indianapolis, IN) Car Show And Old Settlers Day Street Fair. Registration 8am Till Noon. Fee Is $20.00. Morte info Visit https://indyftlions.weebly.com/?fbclid=IwAR2zlWwlurIwVerK3KmsGc2KOSr67RcfQ_sfyTTBJPkoc4p5yafhCdUYcbo