September 3, 2022 -Turkey Run State Park Marshall IN 47859 Cruise to the Inn at Turkey Run State Park. Sponsored by Turkey Run Inn and Ben Hur Car Club of Crawfordsville IN. Registration 9am - Noon. Registration Fee $20.00. Dash Plaques to the first 100 entries. Awards to Top 40 entries plus Best of Show and Innkeeper's Choice. Two drawings for one free night at the inn. DJ Music by Wes and Diana Shelton. No Park gate fee charged for show vehicles day of the show. Food available at the Narrows Restaurant. Contact Steve Z. at 765-225-1279 or Wes S. at 765-376-5297 or www.benhurcarclub.com.



September 3,2022 - ( Morristown,In ) 9th Annual Morristown Boys and Girls Club Car Show, 10-3, Registration 10-12, Entry $20 Top 30 and Specialty Trophies Dash Plaques to first 100, Anything on Wheels welcome. 381 N. Morrison Street Morristown, In 46161 contact Jeremy 765-745-0956 text preferred.



September 3, 2022 - (Bedford, IN. 47421) Lawrence County Cancer Patient Services 21st annual Car, Motorcycle, Tractor and Garden Tractor Show. Show is held at Bedford Ford south of the river at 100500 state road 37 Bedford, In. Registration 9:00 am to noon. Fee is $15.00. Awards at 3:30. Various class trophies, club participation, best of show, peoples choice plus, etc. Over 100 awards. Lots of great door prizes! A silent auction will be held. Burgers, Hotdogs, chips and drinks available. Show is Rain or Shine! Contact: Karen Deckard 812-583-3840 or email: kddeckard@att.net ..



September 5, 2022 - ( Greenfield, IN. 46140 ) Labor Day Car Show. Greenfield First Church Of The Nazarene 13th Annual Anything On Wheels Car, Truck, Bike Show. This Show Is Held At 1980 South State Street, Greenfield, In. Registration 8am Till 11am. Fee is $15.00. Awards At 2:30pm. For Top 50 Open Class, PLUS Best Bike, Best Truck, And Best Newest 2014 to Present, Best Oldest Pre-1930, Fastest Hot wheel, Best Truck,Best Motorcycle,Best Import, Best Rat Rod, Best Groecy Getter. Best Of Show And Pastor's Pick. And This Year All Past Best Of Show Winners Will Compete For A CUSTOM BUILT Award And Will Not Be Competing In Other Awards. Pulled Pork, Hot Dogs, , Chips, Drinks.Dash Plaques For First 150, Food, Music, Cake Walk , Hot Wheel Races. For Questions Contact: Phil at 317- 407-3398. NOTE: If You Plan To Put Up A Tent/Canopy, Arrive Early And Get by The Grass Areas, Their Will Be No Tents/Canopy's Allowed On Pavement. , We are looking foreword to seeing you all again this year.
September 9, 2022- (Franklin, IN 46131) Fletcher Chrysler Dodge Jeep Ram annual cruise-in car show. 3099 N. Morton St (US 31 South). 10:00am-2:00pm. Donations accepted for JDRF (Juvenile Diabetes Research Foundation). DJ, auction items, raffle prizes, photographs. On site food. All makes and models welcome! Always a good time. See you there! For more information contact Jeff Platzer 260-403-6616 jeffplatzer@hotmail.com.
September 10, 2022 – ( New Ross, IN 47968 ) Walnut Township Community Day Car, Truck, & Motorcycle Show. WTCO 9th annual Car, Truck, & Motorcycle Show held during Community Day Festival at 105 North Green Street, New Ross, IN 47968. Registration 10am until 1pm. Entry fee is $15.00. This will be a Judged event with judging at 2:30 pm. Trophy presentation immediately following judging. Dash Plaque for first 50 entries. Trophies to "Top 30", "Best of Show", and "Club Trophy" Plus a "People's Choice Award". Music by "Mobile DJ's" from 11am until 3:30pm. Door Prizes and 50/50 drawing. Food will be available!!! Contact: Bonnie Rice at (765)723-1672. Email:ed@ebaughfamily.com..
September 10, 2022 – (​ ​Brownsburg, ​IN) – Hot Rod Nationals Car Show at Lucas Oil Indianapolis Raceway Park. Gates open at 8AM – awards at 4:00 PM. This car show is held in conjunction with the Nostalgia Drag Racing Leagues Hot Rod Nationals Drag Race. In addition to the car show there will be a full venue of Nostalgia Drag Racing and a swap Meet. Show is open to any type of car that is used for hobby or pleasure. Entry fee is $20.00 and kids 12 & under are free. The Car show is sponsored by Lucas Oil Fabrication and The Cluster Busters Hot Rod Club of Indianapolis. In addition to Saturdays Car Show your car show entry will include free admission to final eliminations on Sunday. Awards will include a top 10 as selected by Lucas Oil Fabrication, Best Engineered, Best Paint, Club participation award, and many more. Free access to the pit side will give you an opportunity to view and visit with the drag racers, representing a nostalgic look of Drag Racing History. Entry to the event will be through Gate 7 of the Raceway. Please plan to attend a day full of automotive art, and spectacular competition.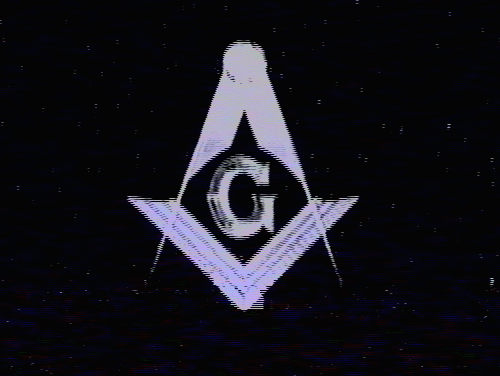 September 10, 2022 - (Monrovia, IN) Monrovia Masonic Lodge #654 and Monrovia Festival 32nd Annual Car show. Car, Truck, Rat-Rod and Bike show. Show is during the Monrovia Festival located at 185 W. Washington St., Monrovia, IN 46157. Registration is 9am-12pm; Awards at 3pm. $17 pre-Registration, $20 day of show. Best of Show, Best Engine, Best Paint, Best Interior, Top 10 Car, truck, Ratrod; Top 2 Bike; Master's Choice and Chairman's Choice. All proceeds benefit the TED & BERTA ROMINE SCHOLARSHIP FUND. Music, door prizes, half-pot, food, drinks. Dash Plaques and Goodie Bags for first 100 registrations. Contact Michael @ 317-201-9651 or Camryn @317-694-8308 or email: Monrovia.Lodge654@gmail.com for details.


September 10, 2022 - ( Bainbridge 46105 ) Bainbridge volunteer fire

​ D

epartment will be hosting our 7th annual "Smokin rides -n- rods" car

​

show. It will be at 500 West Pat Rady Way, Bainbridge IN 46105. Gates

​

will open at 9:30, registration will be until 11:30, judging starts

​

12:30. Judges will be done by the firefighters members (3) awards will

​

be handed out at 1:30. Dash plaques will be given to the first 75

​

cars. Achievable awards will be Best of show/ Best GM/ Ford/ Mopar/Import/ fan favorite/ kids favorite / Most Unique/ Custom/ Original.

​

Pulled pork, Hot Dogs, chips and drink will be available for sale,

​

door prizes will be handed throughout the event. Rain date will be

​

Sept 17th. All proceeds will be for the Bainbridge volunteer fire

​

department. Be a part of growing community event. Contact Kevin at

​

(317) 443-6235 for any further questions or early registrations.



September 11, 2022 - ( Brownsburg, IN. 46112 ) Car, truck,bike show, American Legion 331 SAL at 636 E. Main St., Brownsburg, In. 46112. Registration from 8 am to 12 noon, fee is $25 (to benefit Indiana Special Olympics), this is a judged show. Awards presentation following judging, Top 20 Muscle cars up to 1975, Top 10 Show cars 1976 and up, Best Hot Rod, Best of Show. Food will be available. For questions Contact: Steve Stewart 317-442-2222. Rain date September 25, 2022



September 17, 2022 – (Indianapolis, IN 46254) IMPD Northwest District's 8th Annual Cruisin' W/Cops Car Show. This year's show will again be hosted by the Indpls Motor Speedway at 4790 W 16th Street. Registration 8:00-10:30am with auction and trophies to be concluded at 2pm. Awards to be issued- Best: Paint, Import, Interior, Engine, Custom, Rat Rod, Motorcycle, Truck, Tuner, Military, Pre/Post-80 Ford, Pre/Post-80 GM, Pre/Post-80 Mopar, Jeep, Camaro, Corvette, Challenger, Charger, Mustang, Police Car, Club Award, Furthest Travelled, CHIEF'S CHOICE, COMMANDER'S CHOICE, AND BEST OF SHOW. Dash plaque and Registration Packet for 1st 150 vehicles registered! Online pre-paid registration is also available at www.eventbrite.com or following on Facebook by searching "IMPD Cruisin' W/Cops"Credit/Debit Cards excepted day of event.
September 17, 2022 - ( Lebanon, IN 46052 ) - Boone County Fairgrounds - Friday night Cruise-in 6-9pm, Saturday 8:00am-4:30pm 28th annual Car Show w/Swap Meet - Pre-registration $12 -Day of Show - $15 - Judging starts @ 11am w/awards at 4pm. 30+ class trophies, TOP 100 trophies, door prizes, T-shirts to purchase, Live DJ. Festival with arts & crafts booths, food, children's activities, R/C mini trucks. Stay for evening concert with the Avalons. www.fiftiesfestival.com ..
September 17, 2022 - ( Amo, IN 46103) 4779 Pearl St. 1st Baptist Church of Amo Fall Festival Car Show (6th Annual). Registration 12PM-4Pm, Awards @ 5PM. Pre-registration $15.00/$20.00 day of show. Contact Mike Bruce at 317.627.9881 or mikesr@tds.net for registration. Goody Bags & Dash Plaques to 1st 100 entries. Awards are Top 30, Oldest Vehicle, Club Participation, Judges Vote, Pastors Vote, Farthest Travel & Specialty Awards. 50/50 Draw, Door Prizes drawn all afternoon, DJ, Food and Drinks. ALL VEHICLES WELCOME.
September 18, 2022 - (
Indianapolis IN, / Speedway
) 10:30 am to 4 pm. at vfw post 1587 located at 5139 west 10th st. Speedway IN. 20.00 entry fee gets you a dash plaque and goody bag. top 30 awards plus best of show and heroes pick from decorated combat vet. plus door prizes raffle prizes 50 /50 raffle indianapolis's fastest growing show. great food great music and awesome people all proceeds raised go to veteran suicide prevention contact info 317 690 4780 ask for pat..
September 21, 2022 – (Angola, IN 46703) Cruise to the Monument Car Show. Located in the heart of Angola's Commercial Historic Downtown District, it's two intersecting highways-US 20 and Old US 27, are closed to thru traffic for this very special event. Participants can bring their collector car, hot rod, antique, custom car, etc. to the cruise-in to share with the public. Food vendors, as well as local establishments and event vendors will be open to serve visitors. THERE IS NO FEE. Participating vehicles should register after parking 4pm. Event 5pm till 8pm. in front of City Hall on the public square, located at 210 N. Public Sq. Angola, IN 46703. Goody bags with dash plaques for those that register. Contact Maria: 260-624-2698 mdavis@angolain.org . To view a video of the event, go to www.angolain.org/cruisetothemonument .