September 4, 2021 (Montpelier, IN 47359) "Street Freaks" Car, Truck & Motorcycle Show, North Main Street, Registration 3-6 pm, awards 8:30 pm, door prizes, dash plaque, vendors, concessions, in conjunction with Montpelier Jamboree Street Fair 260-273-1447




September 4, 2021- ( Bedford, In. 47421) Lawrence County Cancer Patient Services 20th annual Car, Motorcycle, and Tractor Show. Show is held at Bedford Ford, south of the river at 100500 state road 37 Bedford, In. Registration 9:00 am to noon. Fee is $15.00. Awards at 3:30. Various class trophies, club participation, best of show, peoples choice plus top 40. Over 75 awards. Lots of great door prizes! A silent auction will be held. Concessions available. Rain Date: 9/11/2021. Contact: Karen Deckard 812-583-3840 or email: kddeckard@att.net..




September 6, 2021 - ( Greenfield, IN. 46140 ) Labor Day Car Show. Greenfield First Church Of The Nazarene 13th Annual Anything On Wheels Car, Truck, Bike Show. This Show Is Held At 1980 South State Street, Greenfield, In. Registration 8am Till 11am. Fee is $15.00. Awards At 2:30pm. For Top 50 Open Class, PLUS Best Bike, Best Truck, And Best Newest 2014 to Present, Best Oldest Pre-1930, Fastest Hot wheel, Best Of Show And Pastor's Pick. And This Year All Past Best Of Show Winners Will Compete For A 5 Foot Tall Award And Will Not Be Competing In Other Awards. Pulled Pork, Hot Dogs, , Chips, Drinks.Dash Plaques For First 150, Food, Music, Cake Walk , Hot Wheel Races. For Questions Contact: Phil at 317- 407-3398. NOTE: If You Plan To Put Up A Tent/Canopy, Arrive Early And Get by The Grass Areas, Their Will Be No Tents/Canopy's Allowed On Pavement. , We are looking foreword to seeing you all again this year.
September 11, 2021 – ( Frankfort, IN 46041 ) End of Summer Cruise In. Faith Family Church at 508 W. Green Street in Frankfort, IN. 10am – 2 pm. CASH door prizes, excellent food, a people's Choice award, excellent music, and the 50 – 50 drawing all make for a great day to cruise into this family friendly event. Join us you will be glad you did….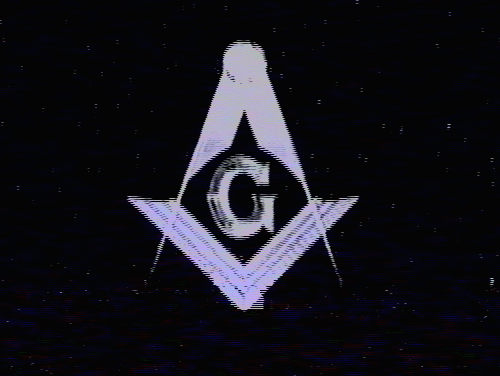 September 11, 2021 - ( Monrovia, IN. 46157 ) 31st Annual Monrovia Masonic Lodge #654 Craft Club and Monrovia Festival Car show. Judged Car, Truck, Rat-Rod & Bike. 9a.m.-3p.m. Registration 9a.m.-12-noon. 185 W. Washington Street, Monrovia, IN 46157. Door prizes, goodie bags, music, Top 50 Car-Truck-Rat Rod, Top 5 Bike. All proceeds to benefit the Ted and Berta Romine Masonic Lodge Scholarship Fund. $17 Pre-Entry, $20 Day-of-Show Entry. Contact Michael at monrovia.lodge654@gmail.com or (317) 201-9651 for registration form. Rain Date: Saturday September 25, 2021.
September 11, 2021

​ -​

( Marion County Fairgrounds; Indianapolis IN 46239 ) 9AM - 3PM. All Makes Collector Car Show in conjunction with The Studebaker Drivers Club 2021 International Meet. Fairgrounds Gates open at 8:00 AM. Enter through Gate 1A on Troy Avenue. Day of Show collector-car registration closes at noon. Day of Show Registration Fee is $25, cash only. Pre-registration is $15 by check payable to Indy Chapter SDC International Meet 2021. Must be mailed by September 1, 2021, to: Larry Kennedy 9350 Vandergriff Road Indianapolis IN 46239-9608. One registration per collector car or truck. Include name, full address, phone number, e-mail address, and make and year of collector car or truck. Pre-registrations will receive a Gate Pass by return mail. After parking, go to the Car Show Registration Tent. Top 20 Awards, Best of Show, and People's Choice Awards at 3 PM. Questions call Larry Kennedy (317) 908-6401 or e-mail: indyhudson@comcast.net. Admission with no collector car is $10 per person day of show, cash only.
September 11, 2021 – ​( ​New Ross, IN 47968

​ )

Walnut Township Community Day Car, Truck, & Motorcycle Show.

​

WTCO 8th annual Car, Truck, & Motorcycle Show held during Community Day Festival at 105 North Green Street, New Ross, IN 47968. Registration 10am until 1pm. Entry fee is $15.00.

​

This will be a Judged event with judging at 2:30 pm.

​

Trophy presentation immediately following judging.

​

Dash Plaque for first 50 entries. Trophies to "Top 30", "Best of Show", and "Club Trophy" Plus a "People's Choice Award". Music by "Fat Rat Sounds" from 11am until 3:30pm. Door Prizes and 50/50 drawing. Food will be available!!! Contact: Bonnie Rice at (765)723-1672. Email:ed@ebaughfamily.com

​ ..​
September 11, 2021 - ​(​Indianapolis IN ) 51 N. Franklin Road from 6PM-8PM, at Franklin Road Baptist Church will be our 3rd Car and Fireworks Show. The Fee is $5 and all food and drinks are by donation only. Door prizes are given every 10-15 minutes with a Best in Show Prize at the End. All Cars are welcome. You can Pre-Register by Calling 317.897.1298 or Emailing your name, model and contact info to AndrewB.Johnston@gmail.com.
September 12, 2021 - ( Burlington, IN 46915 ) Burlington Fall Festival Car Show which is held at the Burlington Community Park, 425 E. 5th St. Cars, Trucks, Survivors and Rat Rods welcomed. Judged Show. Registration 10:00 AM to Noon. Fee $15,00. Awards at 3:00 PM. Door Prizes, 50/50 Drawing, DJ, Food, Dash Plaques for the First 100 Entries. 50 Awards plus Best Car & Truck, Queen's Choice and Marshal's Choice. Contact: Al 765-419-2198.



September 12, 2021- ( Zionsville, IN 46077 ) Lions Club Fall Festival Car Show. Located in Lions Park at the Corner of Elm Street and Sycamore Street (Formerly SR 334) in Downtown Zionsville. 19th American Dream Car Show Stock/modified, cars , trucks, vintage. Registration for the show is from 9 am until 11:30 am registration $15.00 before August 31st $20.00 after. Awards at 2:30pm. Ten trophies for top 10; trophies for best in class pre 1950, 1950's, 1960's, 1970's, and post 1990. Trophy for People's Choice, trophies for best paint, best interior, best engine. And last but not least, a LION'S CHOICE cup as determined by the judges. Free t-shirts and dash plaque for each registration. Bring the kids for the carnival or kids area. Lots of food choices and activities in the park for everyone. More information at http://zionsvillelions.com/events/fall-festival or contact Doug Gauthier at dogauth1@gmail.com ..




September 17-18, 2021 - ( Lebanon, IN 46052) 27th Annual "Back to the Fifties" Festival Car Show (with swap meet), for cars, trucks, motorcycles, hot rods, street rods, restomods, customs, classics and originals. This family festival event is being held at the Boone County Fairgrounds, 1300 E. 100 S., Lebanon, IN. The fun begins Friday, September 17th, with a Cruise-In from 6-9 pm around the Center Circle. Enter fairgrounds at #2 South Entrance then follow directional signs. The car show will be held Saturday, September 18th 8:00 am – 4:30 pm. Enter fairgrounds at #3 South Entrance, then follow parking directions. Registration - $15, beginning at 8 am. Preregistration by 9/09/21 - $12. Dash plaques. This is a multi-class judged event; judging begins at 11 am. Awards at 4 pm, including 30+ Class Trophies, Top 100 awards, and Committee's Choice Trophy. $3,000 in door prizes, with event T-shirts available. Enjoy Live D.J. music and many festival activities, including swap meet, RC Mini Truck display, arts, crafts and children activities, along with a wide variety of festival foods! Free shuttle from parking area; handicap accessible. Festival information, car show flyer, preregistration form and event directions with map available at www.fiftiesfestival.com . Contact: Email - committee@fiftiesfestival.com or text Steve 765-535-8738.




September 18,2021 - ( La Porte,IN 46350 ) Sunflower Fair and Car Show, corner of Michigan Ave & Osborn St $15.00 Open to all vehicles follow the signs, 9:30 CDT - 3:00 CDT, Registration 9:00 CDT - 12:00 CDT, no entrance until 9:30 as a 5K run is in progress. 80 Dash Plaques, 30 Trophies, 8 Special Trophies participant judging, Contact: Steve Tukos 219-778-2489
Google: MICHIANA ANTIQUE AUTO CLUB www.sunflowerfair.com ..



September 18, 2021 - ( Indianapolis, In 46224 ) Speedway Moose Lodge 500 Annual Car Show is held at 4917 W. Vermont St Indianapolis, IN. Pre-register for $15.00 Day of the Show will be $20.00 from 8am to 11am. All Show Vehicles and Bikes are welcome. Top 20 awards with People Choice for Best of Show, Food, Music, Drinks, Door Prizes and 50/50. Proceeds benefit Indiana Heart Association. Door Prizes and 50/50. Vender Space Available, Contact Bob Morris 317-650-5905 or Scott Jones 317-345-4614,,



September 18, 2021- ( Ossian, IN 46777 ) 25th Annual Ossian Car, Truck & Bike Show held at Mike Anderson Chevrolet on St Rd #1, 1st 100 entrys receive a free t-shirt, registration 8am-Noon, awards 3 pm, dash plaque, door prizes, silent auction, Top 40 1900 to 1979, Top 10 to 1980 to Present, Largest Club $100 & Trophy, In conjunction with Ossian Days Street Fair 260-273-1447..





September 19, 2021 - ( Speedway Indiana ) 12 noon thru 430pm, open to all pre 1979 cars trucks and bikes reg fee 5.00 includes dash plaque and goody bag, awards door prizes and raffles. event location 5139 west 10th st. speedway ind 46224 contact info :jim at 317 671 3327 all proceeds raised go to veteran suicide prevention location moved from last year because of overwhelming response thaks to you all!



September 19, 2021 - (Peru, IN 46970) Block Party Car show, 5th and Broadway downtown Peru, 10-3, Call Jeff 765-469-9724..




September 22, 2021 - ( Bluffton, IN 46714 ) Antique & Classic Car Show and Street Fair Parade, show Noon to 5 pm, open show, awards 5:30 pm, parade at 6pm. Entry fee $10 which includes dash plaque and free t-shirt, free entry for parade. Line-up begins at Bluffton Medical Center at South Main & Cherry Street, concessions, in conjunction with Bluffton Free Street Fair 260-273-1447..


September 25, 2021 - ( Mooresville Indiana ) Big O Tire Open Class Car And Truck Show.
540 S. IN 67/Cross from Gray brothers. Registration ( 2;45 till 5;30 Sharp) Fee Is $20.00. Awards at 6;45 to 7pm. Top 40 Plus Best GM, Best Ford, Best Mopar Best Tri-Five, Best Rat Rod, Big O Employees Pick, Dave's Pick And a 5 Foot Best Of Show, Dash Plaques, T-shirts.Food, Music.
September 25, 2021 - ( Brownsburg IN 46112 ) Annual Toys for Tots car show. Brownsburg Kohl's parking lot. 580 W Northfield Drive Brownsburg IN 46112. Anything on wheels car show. . Registration starts at 10am.. Fee is a new unwrapped toy. Participants judged. judging starts at 1pm, awards at 2pm. Dash plaques to first 75 cars. Top 30 awards.
September 26,

​ ​

2021 - ( WANATAH, IN ) WANATAH SCARECROW FESTIVAL and Car Show 9:00 CDT - 3:00 CDT. Registration: 9:00 CDT - 12:00 CDT 309 School Dr. by the school ( on HWY 421 go over the bridge turn on Wanatah Rd by the School ) follow the signs. $15.00 per car, all cars welcome, participant judging, 200 Dash Plaques, 65 trophies, 5 Special trophies. Free shuttle between the show and the festival. Pancake Breakfast at Sacred Heart Church 8:00 - 1:00 Contact: Steve Tukos 219-778-2489 : Google:MICHIANA ANTIQUE AUTO CLUB _ www.scarecrowfestival.org ..