September 3, 2022 -Turkey Run State Park Marshall IN 47859 Cruise to the Inn at Turkey Run State Park. Sponsored by Turkey Run Inn and Ben Hur Car Club of Crawfordsville IN. Registration 9am - Noon. Registration Fee $20.00. Dash Plaques to the first 100 entries. Awards to Top 40 entries plus Best of Show and Innkeeper's Choice. Two drawings for one free night at the inn. DJ Music by Wes and Diana Shelton. No Park gate fee charged for show vehicles day of the show. Food available at the Narrows Restaurant. Contact Steve Z. at 765-225-1279 or Wes S. at 765-376-5297 or www.benhurcarclub.com.



September 3,2022 - ( Morristown,In ) 9th Annual Morristown Boys and Girls Club Car Show, 10-3, Registration 10-12, Entry $20 Top 30 and Specialty Trophies Dash Plaques to first 100, Anything on Wheels welcome. 381 N. Morrison Street Morristown, In 46161 contact Jeremy 765-745-0956 text preferred.



September 3, 2022 - (Bedford, IN. 47421) Lawrence County Cancer Patient Services 21st annual Car, Motorcycle, Tractor and Garden Tractor Show. Show is held at Bedford Ford south of the river at 100500 state road 37 Bedford, In. Registration 9:00 am to noon. Fee is $15.00. Awards at 3:30. Various class trophies, club participation, best of show, peoples choice plus, etc. Over 100 awards. Lots of great door prizes! A silent auction will be held. Burgers, Hotdogs, chips and drinks available. Show is Rain or Shine! Contact: Karen Deckard 812-583-3840 or email: kddeckard@att.net ..



September 3, 2022 - (Amity, IN, 46131) Amity Baptist Church, Free Cruise-in from 10am-2:00pm. 3597 South US Highway 31. Donations accepted for the 'Fire Fund for Displaced Families' administered by the Amity Volunteer Fire Department. All makes and models of cars, trucks and motorcycles are welcome! Food and drinks are available, and music provided. Bring your family out and check out all the great classic and modern vehicles and motorcycles. Registration at time of entry. (Rain date September 10th) For more information contact Dart Liebrandt 812-350-7269 or dart-donna@comcast.net.


September 4, 2022 – (North Salem, In 46165) North Salem Christian Church Car and Truck Show. The Car and Truck show will be held downtown in the Beautiful Village of North Salem located in Northwest Hendricks County. Early Registration fee is $15. After August 20th the fee is $20. You can register for show at Northsalemchristian.org or you can contact North Salem Christian Church. 765-676-6969 and ask for Angie or Pam. Check-in and registration the day of the show will begin at 10:30 on the corner of Nebraska street and S.R. 236. Judging will be from 12:00 – 1:00. Award's at 2:45. Awards given for Best of Show, Top 50, People's Choice and Best Truck. All registrations will receive a free car show t-shirt. There will be Food, Music, and Door Prizes during the show plus Old Fashion Days Activities, booths, and vendors for you to enjoy. Robert Davidson will be the D.J. (rain date September 5th)..



September 5, 2022 - ( Greenfield, IN. 46140 ) Labor Day Car Show. Greenfield First Church Of The Nazarene 13th Annual Anything On Wheels Car, Truck, Bike Show. This Show Is Held At 1980 South State Street, Greenfield, In. Registration 8am Till 11am. Fee is $20.00. Awards At 2:30pm. For Top 75 Open Class, PLUS Best Bike, Best Truck, And Best Newest 2014 to Present, Best Oldest Pre-1930, Fastest Hot wheel, Best Truck, Best Motorcycle, Best Import, Best Rat Rod, Best Groecy Getter. Club Participation award, Best Of Show And Pastor's Pick. And This Year All Past Best Of Show Winners Will Compete For A CUSTOM BUILT Award And Will Not Be Competing In Other Awards. Pulled Pork, Hot Dogs, , Chips, Drinks.Dash Plaques For First 150, Food, Music, Cake Walk , Hot Wheel Races. For Questions Contact: Phil at 317- 407-3398. NOTE: If You Plan To Put Up A Tent/Canopy, Arrive Early And Get by The Grass Areas, Their Will Be No Tents/Canopy's Allowed On Pavement. , We are looking foreword to seeing you all again this year.
September 5, 2022 - (Smithville IN 47458) 30th Smithville In The Park, Labor Day Car and Bike Show, Located in Smithville Indiana, south of Bloomington, IN. Registration 8 a.m. to 12 noon, Award at 3:30PM. Entry Fee $15.00 per vehicle (no $100 bill will be accepted for Registration). Dash Plaques for the first 100 entries. Awards: Top 40, Top 10 Car & Truck 2000 and up, Best Motorcycle, Top 1935 (Stock) & down, Best Rat Rod, Best Hot Rod, Best Tuner, Best Foreign, Best Truck, Best Non-Big 3, Best Ford, Best Mopar, Best GM. Judges Choice, Participant's Choice & Just Because. Food Service provided by Smithville Association. There will also be a Swap Meet & Craft Show with Vendor Space at $10. Charity Event, receive raffle (1) ticket per can goods donation for Community Kitchen. This is a rain or shine event. GPS Show address is 7555 S. Strain Ridge Rd. Bloomington In 47401. For show information/status contact Joe Wilson at 812-227-0652 buickjw@hotmail.com Gary Franklin at 812-318-3302 garyfranklin51@gmail.com or Mike Piskos 812-391-2513.
September 5, 2022 - (Plainfield Indiana 46168) Labor Day End of Summer Cruise in. Andy Mohr Chevrolet 2712 E.Main St.1pm to 6pm.Cars, Bikes Trucks anything on wheels.No cost No trophies, Just cruise in and have fun with friends and maybe make some new ones We will be grilling hamburgers and dogs,(free of course) Donations will be accepted and money donated will go to a local charity. Other food options will be available (not Free) details to follow, We will have a DJ here, Cornhole boards will be set up,There will be a 50/50 drawing, All participants will be eligible for a special drawing. Just a couple of rules 1. No Alcohol unless you ride runs it, 2. Don't get mad when a little one gets close to your ride, You were that little kid once.
September 10, 2022 – ( New Ross, IN 47968 ) Walnut Township Community Day Car, Truck, & Motorcycle Show. WTCO 9th annual Car, Truck, & Motorcycle Show held during Community Day Festival at 105 North Green Street, New Ross, IN 47968. Registration 10am until 1pm. Entry fee is $15.00. This will be a Judged event with judging at 2:30 pm. Trophy presentation immediately following judging. Dash Plaque for first 50 entries. Trophies to "Top 30", "Best of Show", and "Club Trophy" Plus a "People's Choice Award". Music by "Mobile DJ's" from 11am until 3:30pm. Door Prizes and 50/50 drawing. Food will be available!!! Contact: Bonnie Rice at (765)723-1672. Email:ed@ebaughfamily.com..
September 10, 2022 – (​ ​Brownsburg, ​IN) – Hot Rod Nationals Car Show at Lucas Oil Indianapolis Raceway Park. Gates open at 8AM – awards at 4:00 PM. This car show is held in conjunction with the Nostalgia Drag Racing Leagues Hot Rod Nationals Drag Race. In addition to the car show there will be a full venue of Nostalgia Drag Racing and a swap Meet. Show is open to any type of car that is used for hobby or pleasure. Entry fee is $20.00 and kids 12 & under are free. The Car show is sponsored by Lucas Oil Fabrication and The Cluster Busters Hot Rod Club of Indianapolis. In addition to Saturdays Car Show your car show entry will include free admission to final eliminations on Sunday. Awards will include a top 10 as selected by Lucas Oil Fabrication, Best Engineered, Best Paint, Club participation award, and many more. Free access to the pit side will give you an opportunity to view and visit with the drag racers, representing a nostalgic look of Drag Racing History. Entry to the event will be through Gate 7 of the Raceway. Please plan to attend a day full of automotive art, and spectacular competition.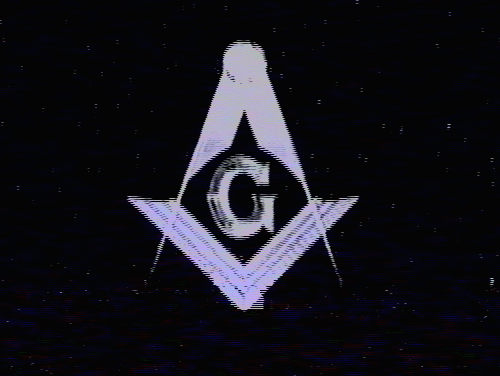 September 10, 2022 - (Monrovia, IN) Monrovia Masonic Lodge #654 and Monrovia Festival 32nd Annual Car show. Car, Truck, Rat-Rod and Bike show. Show is during the Monrovia Festival located at 185 W. Washington St., Monrovia, IN 46157. Registration is 9am-12pm; Awards at 3pm. $17 pre-Registration, $20 day of show. Best of Show, Best Engine, Best Paint, Best Interior, Best Off-Road, Top 10 Car, truck, Ratrod; Top 2 Bike; Master's Choice and Chairman's Choice. All proceeds benefit the TED & BERTA ROMINE SCHOLARSHIP FUND. Music, door prizes, 50/50 drawing, food, drinks. Dash Plaques and Goodie Bags for first 125 registrations. Contact Michael @ 317-201-9651 or Camryn @317-694-8308 or email: Monrovia.Lodge654@gmail.com for details.
September 10, 2022 - ( Bainbridge 46105 ) Bainbridge volunteer fire

​ D

epartment will be hosting our 7th annual "Smokin rides -n- rods" car

​

show. It will be at 500 West Pat Rady Way, Bainbridge IN 46105. Gates

​

will open at 9:30, registration will be until 11:30, judging starts

​

12:30. Judges will be done by the firefighters members (3) awards will

​

be handed out at 1:30. Dash plaques will be given to the first 75

​

cars. Achievable awards will be Best of show/ Best GM/ Ford/ Mopar/Import/ fan favorite/ kids favorite / Most Unique/ Custom/ Original.

​

Pulled pork, Hot Dogs, chips and drink will be available for sale,

​

door prizes will be handed throughout the event. Rain date will be

​

Sept 17th. All proceeds will be for the Bainbridge volunteer fire

​

department. Be a part of growing community event. Contact Kevin at

​

(317) 443-6235 for any further questions or early registrations.


September 10, 2022- (Crawfordsville, IN 47933) York Chrysler Dodge Jeep Ram. Free Cruise-in from 10am-2:00pm. 1765 S. US231. Donations accepted for JDRF (Juvenile Diabetes Research Foundation). All makes and models of cars welcome! Classic muscle, modern muscle, sports cars, hot rods, trucks etc. Raffle tickets for door prizes and silent auction. DJ and food truck on site. Bring the family out to see all the great cars. Registrations at time of entry. For more information contact Jeff Platzer 260-403-6616 or jeffplatzer@hotmail.com.




September 10, 2022 - ( Frankfort, IN 46041 ) 7th Annual End of Summer Benefit Cruise In at Faith Family Church. Cruise to 508 W. Green St. in Frankfort, IN from 10 am to 2 pm. All Registered drivers receive a FREE meal and Cash Door Prize Tickets. Registration starts at 10am. The Event is Free but donations are welcome.. ¼ Hot dogs / Chili Cheese Dogs, Ribs / Pulled Pork, Chips, Desserts, Ice Cream, and Drinks…Dash Plaques For First 50, Cash Door prizes ($25 to $100 given away every 15 minutes), 50 – 50 Drawing, Music, and more. Contact: Ron 765-650-8260.




September 11, 2022- (Zionsville, IN 46077) Lions Club Fall Festival Car Show. Located in Lions Park at the Corner of Elm Street and Sycamore Street (Formerly SR 334) in Downtown Zionsville. 21st American Dream Car Show Stock/modified, cars , trucks, vintage. Registration for the show is from 9 am until 11:30 am registration $20.00 before August 31st $25.00 after. Awards at 2:30pm. Ten trophies for top 10; trophies for best in class pre 1950, 1950's, 1960's, 1970's, and post 1990. Trophy for People's Choice, trophies for best paint, best interior, best engine. And last but not least, a LION'S CHOICE cup as determined by the judges. Free t-shirts and dash plaque for each registration. Bring the kids for the carnival or kids area. Lots of food choices and activities in the park for everyone. More information at www.zionsvillelions.com/fall-festival-car-show or Email Doug at zlionscarshow@gmail.com.

September 16-17, 2022 – (Portland, IN. 47371) 31st Annual Military

​

Vehicle Show and Swap Meet. Jay County Fairgrounds, 806 E Votaw Street,

​

Portland, Indiana. Open to public 9AM – 4PM daily. Admission: Free!

​

Military jeeps, trucks, tanks, helicopter and other pieces on display,

​

Living History displays, Museum of the Soldier museum open, vehicles and

​

militaria for sale, parts swap meet, and food. Helicopter rides

available. Sponsored by the Indiana Military Vehicle Preservation

​

Association in coordination with the Museum of the Soldier - visit

​

www.IndianaMVPA.org for more information or contact Mike at 765-618-7219. or email mlusty@indy.rr.com.



September 17, 2022 – (Indianapolis, IN 46254) IMPD Northwest District's 8th Annual Cruisin' W/Cops Car Show. This year's show will again be hosted by the Indpls Motor Speedway at 4790 W 16th Street. Registration 8:00-10:30am with auction and trophies to be concluded at 2pm. Awards to be issued- Best: Paint, Import, Interior, Engine, Custom, Rat Rod, Motorcycle, Truck, Tuner, Military, Pre/Post-80 Ford, Pre/Post-80 GM, Pre/Post-80 Mopar, Jeep, Camaro, Corvette, Challenger, Charger, Mustang, Police Car, Club Award, Furthest Travelled, CHIEF'S CHOICE, COMMANDER'S CHOICE, AND BEST OF SHOW. Dash plaque and Registration Packet for 1st 150 vehicles registered! Online pre-paid registration is also available at www.eventbrite.com or following on Facebook by searching "IMPD Cruisin' W/Cops"Credit/Debit Cards excepted day of event.



September 17, 2022 - (Indianapolis, IN 46205) A monthly free community event that welcomes cars, trucks, motorcycles, ... vintage, new, custom, all makes and years. No fee or registration required. Just stop by 9am-noon to show off your vehicle. Event is free, family- and pet-friendly, and everyone welcome. Breakfast available too! Located at National - 215 E. 38th Street (between Delaware and Washington). Pictures of previous events and information for 2019 at Facebook.com/National.Indy and Instagram @ National_Indy or email us national.indy@gmail.com ..
September 17, 2022 – (Beech Grove IN 46107) 8th Annual Rail Rodders car show location Amtrak Maintenance Facility 202 Garstang Beech Grove Registration 8 AM – Noon, Participant Judging Noon – 1:00 PM, Awards 2:30 Best of Show, Top 20, Best Truck and Best Bike. Food Dash Plaques DJ.Contact: Mike Fisher 317-313-3320 fish523@comcast.net ..


September 17, 2022 - ( Lebanon, IN 46052 ) - Boone County Fairgrounds - Friday night Cruise-in 6-9pm, Saturday 8:00am-4:30pm 28th annual Car Show w/Swap Meet - Pre-registration $12 -Day of Show - $15 - Judging starts @ 11am w/awards at 4pm. 30+ class trophies, TOP 100 trophies, door prizes, T-shirts to purchase, Live DJ. Festival with arts & crafts booths, food, children's activities, R/C mini trucks. Stay for evening concert with the Avalons. www.fiftiesfestival.com ..
September 17, 2022 - ( Amo, IN 46103) 4779 Pearl St. 1st Baptist Church of Amo Fall Festival Car Show (6th Annual). Registration 12PM-4Pm, Awards @ 5PM. Pre-registration $15.00/$20.00 day of show. Contact Mike Bruce at 317.627.9881 or mikesr@tds.net for registration. Goody Bags & Dash Plaques to 1st 100 entries. Awards are Top 30, Oldest Vehicle, Club Participation, Judges Vote, Pastors Vote, Farthest Travel & Specialty Awards. 50/50 Draw, Door Prizes drawn all afternoon, DJ, Food and Drinks. ALL VEHICLES WELCOME.
September 17, 2022 - (Carmel, IN. 46032 ) Cruise Indy Car Show & Car Cruise. This event allows collectors to not only show their vehicle in a festive setting complete with music, food, silent auction and entertainment, but the day will also culminate with the opportunity to enjoy an 8-10 mile open cruise between Carmel and Indianapolis, all while raising money to benefit Folds of Honor & The Scoliosis Project of Indiana. All participants receive a collectors medallion and dash plaque. DJ, Food, 50/50 Drawing, Silent Auction, Merchandise, Awards, Face Painting and Scavenger Hunt for the kiddos. Registration is $20 before September 15th & $25 at the door. For more information or to register your car visit: www.CruiseIndy.com or contact Sandra Haugo- 317-275-1947 or shaugo@indianaspinegroup.com.
September 17, 2022 - (
Pendleton IN
) Rain date 18TH Sons of AMVETS #26, Annual Fall Car Show, AMVET Post #26, 939 S. Broadway St., Pendleton, 765-602-1999, Registration from 10 to 12 noon, judging at 12 noon, awards at 2:00. Best of Show, People's pick, Commander's Pick, Top 30, Dash plaques, good food and door prizes. $10.00 Registration Fee..
September 17, 2022 - (Greenfield, IN) 12pm-3pm Mt Comfort Church's 6th Annual Car Show "On The Lawn" for cars, trucks and cycles. Show held at Mt Comfort Church, 3179 N Mt Comfort Rd (600W), Greenfield, 46140, just 1/2 mile north of I-70. Registration 9:00am -12:30pm, judging from 12:30pm - 2:30pm and awards at 3:00pm. Trophies for Best: Paint, Engine, Interior, Truck, Import, Motorcycle, 1920/30/40's, 1950/60's, 1970/80's, 1990/2000's, 2010/up, Most Unique, Farthest Traveled, People's Choice, Best In Show and Pastor's Pick. The first sixty registered receive a 2022 dash plaque and all show participants will enjoy complimentary coffee and doughnuts from 9:30am to 11:30am. Concessions offerings: house-smoked pulled pork BBQ, hot dogs, chips, our Famous Baked Beans and drinks. Vendor space is available. Vehicle and vendor registration is $20 paid on show day at registration and non-judged entries are $5. We accept cash and card and all show proceeds benefit our Student Ministry programs. Contact Chris with any questions at carshow@mtcomfortchurch.com or 317-716-1257.
September 17, 2022 - CANCELLED ( Greencastle, IN 46135)

​

American Legion (Post 58 Greencastle) First Annual Car Show. This will be an Open Class show.

​

The car show will be held at the Greencastle American Legion. 1401 Indianapolis Road, Greencastle, IN 46135.

​

Time: 10:00 a.m. - 4:00 p.m. Registration is from 10:00 a.m. - Noon. How much: $20.00 Registration Fee. All proceeds will go to the USO-Indiana and Ladies Auxiliary. Awards: Trophies are awarded at 3:30pm. There will be 1st, 2nd & 3rd Trophies. Plus. a Best of Show and Commanders Choice. There will be live music, food, drinks, 50/50 drawing, face painting and more! PLEASE HELP SUPPORT OUR TROOPS!
September 18, 2022 - (
Indianapolis IN, / Speedway
) Hot Rods For Heroes 10:30 am to 4 pm. at vfw post 1587 located at 5139 west 10th st. Speedway IN. 20.00 entry fee gets you a dash plaque and goody bag. top 30 awards plus best of show and heroes pick from decorated combat vet. plus door prizes raffle prizes 50 /50 raffle indianapolis's fastest growing show. great food great music and awesome people all proceeds raised go to veteran suicide prevention contact info 317 690 4780 ask for pat.. Show Sponsored By Classic Performance Parts.
September 18

​, 2022 -

(Indianapolis, IN 46219) Benton House Classy Car Show 12 PM to 4 PM at the Benton House located at 312 S. Downey Avenue in Indianapolis, Indiana, 46219 in the Historic Irvington neighborhood. Awards at 3 PM. All cars must arrive by 11:30 AM. registration fee of $10. Awards include the Best in Show, Crowd Favorite, Most Muscle, Best Paint, Best Interior, and Most Unique.This event is done in conjunction with the Irvington Benton House Tour of Homes. Every car show participant will receive a free ticket for the Home Tour and a poster. Also H and S Burgers will be there. Music will be provided by Audio Dinner. For inquiries please email Andrew Mankus at carshow@thebentonhouse.org , www.thebentonhouse.org ..
September 21, 2022 – (Angola, IN 46703) Cruise to the Monument Car Show. Located in the heart of Angola's Commercial Historic Downtown District, it's two intersecting highways-US 20 and Old US 27, are closed to thru traffic for this very special event. Participants can bring their collector car, hot rod, antique, custom car, etc. to the cruise-in to share with the public. Food vendors, as well as local establishments and event vendors will be open to serve visitors. THERE IS NO FEE. Participating vehicles should register after parking 4pm. Event 5pm till 8pm. in front of City Hall on the public square, located at 210 N. Public Sq. Angola, IN 46703. Goody bags with dash plaques for those that register. Contact Maria: 260-624-2698 mdavis@angolain.org . To view a video of the event, go to www.angolain.org/cruisetothemonument .
September 24- 25 2022 - ( Clermont IN ) Sat./Sunday 21st Annual NMCA World Street Finals ALL- DOMESTIC Car Show. Lucas Oil Raceway Clermont In. 2 full days of car show and NMCA Racing. Come join in on some really good racing and 2 full day's of car shows. Gates open at at 7:30 on Saturday and 8am on Sunday. Entry fee -$25 for 1 day or $45 for BOTH Day's. Awards both days. This gets you both the car show and racing ! Hosted by SML - (Street Machine's Limited) Car Club. For more information www.NMCADIGITAL.com CALL- Dave Farley 949 -7849061 email-- CARSHOW@PROMEDIAPUB.COM ..
September 25, 2022 – (Wanatah, IN. 46390) 28th Annual Wanatah Scarecrow Festival Car Show. Located at the Wanatah Lions Club park, 309 School Dr., by the school. All vehicles welcome. 200 dash plaques, top 65 vehicles awards, including 5 special awards, and participant judging. Pancake breakfast at Sacred Heart Catholic Church. Entrance fee $20.00 dollars per car; spectators free. No pre-registration or rain date. Directions: Take Hwy 421 to Wanatah Rd. Turn on to Wanatah Rd, at bottom of overpass. Proceed to E 3rd St and watch for signs to Lions Club Park. For show info call Bob 219 707-347

​..​