September 4, 2021- POSTPONED Till October 10th (Montpelier, IN 47359) "Street Freaks" Car, Truck & Motorcycle Show, North Main Street, Registration 3-6 pm, awards 8:30 pm, door prizes, dash plaque, vendors, concessions, in conjunction with Montpelier Jamboree Street Fair 260-273-1447




September 4, 2021- ( Bedford, In. 47421) Lawrence County Cancer Patient Services 20th annual Car, Motorcycle, and Tractor Show. Show is held at Bedford Ford, south of the river at 100500 state road 37 Bedford, In. Registration 9:00 am to noon. Fee is $15.00. Awards at 3:30. Various class trophies, club participation, best of show, peoples choice plus top 40. Over 75 awards. Lots of great door prizes! A silent auction will be held. Concessions available. Rain Date: 9/11/2021. Contact: Karen Deckard 812-583-3840 or email: kddeckard@att.net..



September 4, 2021​-​ ( Plymouth, IN 46563 ) Hoosier Old Wheels 50 Anniversary Car Show and Swap Meet. Open to all years, makes and models with drive thru judging. This Show Is Held as part of the Marshall County Blueberry Festival at Centennial Park in Plymouth. Registration 8 AM Till 11 PM Fee is $15.00. Awards At 2:30 PM. Dash Plaques To First 300 vehicles.
Visit http://hoosieroldwheels.com/id20.htm for Show details and contact information.




September 4, 2021 - ( Danville, IN. 46122 ) Mayberry Fest Car Show presented by the Danville Historic Royal Theater and the West Side Posse (WSP) AUTO CLUB at the Courthouse Square, Danville, IN. 59. South Washington Street. There will be Food, Vendors, Music, Cars… (lots of cars) dash plaques for the first 100, Cash Prizes (1st $100, 2nd $50, 3rd $25), Trophies for the Top 20, Best of Show 2nd place, Best of Show 3rd place, Best Classic, Best Vintage, Best Antique, Best Modern and Largest car club attendance. You can picnic on the Court House lawn, take your picture with Indy 500 memorabilia and much more! Registration is from noon to 1pm with the awards presentation at 5pm. This is being done in conjunction with the Royal Theater red carpet Premiere of "MAYBERRY MAN" filmed right here in Danville! Get autographs and your picture taken with the actors and tribute artists.


September 5, 2021– ( Greenwood, IN 46142 ) The Hoosier Corvette Club presents the Open Car, Truck & Motorcycle Show at The Suds at 350 Market Plaza, Greenwood, IN 46142. Registration is from 9:00 a.m. until Noon. No Pre-registration. Dash plaques for first 200 entries. Over 50 Trophies awarded at 2:30 p.m., including Best of Show, HCC Pick, Suds Pick, People Choice and for the first time we are doing the judging by 28 different vehicle classes with a winner and runner-up from each class. We will be having a raffle and a 50/50 drawing. We are allowing merchandise vendors, if any wish to sale their wares at the car show. Food from Suds will be available all day. Groups who wish to park together need to arrive together. Rain date: September 6, 2021 Contact: Rick Smetana @ 317-956-6376 or email at: rsmetana@aol.com ..




September 5, 2021 - (North Salem, IN 46165) North Salem Christian Church Car & Truck Show in conjunction with North Salem Old Fashion Days. (Rain date September 6th) Downtown North Salem, IN at State Rd 75 and 236. Registration is $15 or after August 23rd, $20. Pre-Register at - www.northsalemchristian.org. Each registered vehicle will receive a t-shirt. Check-in begins at 10:30 am, Judging from 12:00 - 1:00 pm and Awards at 2:45 for Top 50, Best of Show, Best Truck and People's Choice. Door prizes, DJ Robert Davidson & food vendors will be available. For more information, call 765-676-6969. Hope to see you there!




September 6, 2021 - ( Greenfield, IN. 46140 ) Labor Day Car Show. Greenfield First Church Of The Nazarene 13th Annual Anything On Wheels Car, Truck, Bike Show. This Show Is Held At 1980 South State Street, Greenfield, In. Registration 8am Till 11am. Fee is $15.00. Awards At 2:30pm. For Top 50 Open Class, PLUS Best Bike, Best Truck, And Best Newest 2014 to Present, Best Oldest Pre-1930, Fastest Hot wheel, Best Of Show And Pastor's Pick. And This Year All Past Best Of Show Winners Will Compete For A 5 Foot Tall Award And Will Not Be Competing In Other Awards. Pulled Pork, Hot Dogs, , Chips, Drinks.Dash Plaques For First 150, Food, Music, Cake Walk , Hot Wheel Races. For Questions Contact: Phil at 317- 407-3398. NOTE: If You Plan To Put Up A Tent/Canopy, Arrive Early And Get by The Grass Areas, Their Will Be No Tents/Canopy's Allowed On Pavement. , We are looking foreword to seeing you all again this year.
September 6, 2021 - ( Smithville IN 47458) Smithville In The Park, Labor Day Car and Bike Show, Located in Smithville Indiana, south of Bloomington, IN. Registration 8 a.m. to 12 noon, Award at 3:30PM. Entry Fee $15.00 per vehicle (no $100 bill will be accepted for Registration). Dash Plaques for the first 100 entries. Awards: Top 40, Top 10 Car & Truck 2000 and up, Best Motorcycle, Top 1935 (Stock) & down, Best Rat Rod, Best Hot Rod, Best Tuner, Best Foreign, Best Truck, Best Non-Big 3, Judges Choice, Participant's Choice & Just Because. Food Service provided by Smithville Association. There will also be a Swap Meet & Craft Show with Vendor Space at $10. Charity Event, receive raffle (1) ticket per can goods donation for Community Kitchen. This is a rain or shine event. The Monroe County Health Department recommends face coverings and social distancing if you are unvaccinated. For show information/status contact Joe Wilson at 812-227-0652 buickjw@hotmail.com Gary Franklin at 812-318-3302 garyfranklin51@gmail.com or Mike Piskos 812-391-2513.
September 11, 2021 – ( Frankfort, IN 46041 ) End of Summer Cruise In. Faith Family Church at 508 W. Green Street in Frankfort, IN. 10am – 2 pm. CASH door prizes, excellent food, a people's Choice award, excellent music, and the 50 – 50 drawing all make for a great day to cruise into this family friendly event. Join us you will be glad you did….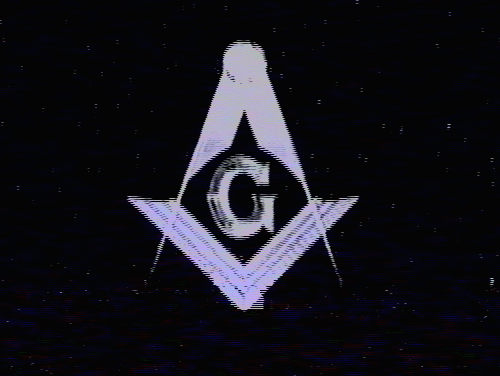 September 11, 2021 - ( Monrovia, IN. 46157 ) 31st Annual Monrovia Masonic Lodge #654 Craft Club and Monrovia Festival Car show. Judged Car, Truck, Rat-Rod & Bike. 9a.m.-3p.m. Registration 9a.m.-12-noon. 185 W. Washington Street, Monrovia, IN 46157. Door prizes, goodie bags, music, Top 50 Car-Truck-Rat Rod, Top 5 Bike. All proceeds to benefit the Ted and Berta Romine Masonic Lodge Scholarship Fund. $17 Pre-Entry, $20 Day-of-Show Entry. Contact Michael at monrovia.lodge654@gmail.com or (317) 201-9651 for registration form. Rain Date: Saturday September 25, 2021.
September 11, 2021 - ( Williamsport IN 47993 ) The Williamsport Vol. Fire Dept is hosting its 4th annual Motorama and more car show. This will be the 20th anniversary of 9/11, so there will be a pipe and drum opening ceremony at 11:45am. There will be something for everyone. The car show is from 12-5. Entry fee is $15, with $3 per entry going to the Indiana burn camp. A craft vendors area, an all you can eat fish fry 12-6, and a kids area. There will be live music from 5-11, with a beer and wine garden. The fire Dept will also be raffling off a 2021 Polaris Ranger( tickets are $100 each) with only 300 being sold. Come help us celebrate Patriot Day and remember those we lost 20 years ago. Contact Tim Davis with any questions. 765-585-0115..
September 11, 2021

​ -​

( Marion County Fairgrounds; Indianapolis IN 46239 ) 9AM - 3PM. All Makes Collector Car Show in conjunction with The Studebaker Drivers Club 2021 International Meet. Fairgrounds Gates open at 8:00 AM. Enter through Gate 1A on Troy Avenue. Day of Show collector-car registration closes at noon. Day of Show Registration Fee is $25, cash only. Pre-registration is $15 by check payable to Indy Chapter SDC International Meet 2021. Must be mailed by September 1, 2021, to: Larry Kennedy 9350 Vandergriff Road Indianapolis IN 46239-9608. One registration per collector car or truck. Include name, full address, phone number, e-mail address, and make and year of collector car or truck. Pre-registrations will receive a Gate Pass by return mail. After parking, go to the Car Show Registration Tent. Top 20 Awards, Best of Show, and People's Choice Awards at 3 PM. Questions call Larry Kennedy (317) 908-6401 or e-mail: indyhudson@comcast.net. Admission with no collector car is $10 per person day of show, cash only.
September 11, 2021 – ​( ​New Ross, IN 47968

​ )

Walnut Township Community Day Car, Truck, & Motorcycle Show.

​

WTCO 8th annual Car, Truck, & Motorcycle Show held during Community Day Festival at 105 North Green Street, New Ross, IN 47968. Registration 10am until 1pm. Entry fee is $15.00.

​

This will be a Judged event with judging at 2:30 pm.

​

Trophy presentation immediately following judging.

​

Dash Plaque for first 50 entries. Trophies to "Top 30", "Best of Show", and "Club Trophy" Plus a "People's Choice Award". Music by "Fat Rat Sounds" from 11am until 3:30pm. Door Prizes and 50/50 drawing. Food will be available!!! Contact: Bonnie Rice at (765)723-1672. Email:ed@ebaughfamily.com

​ ..​
September 11, 2021 - ​(​Indianapolis IN ) 51 N. Franklin Road from 6PM-8PM, at Franklin Road Baptist Church will be our 3rd Car and Fireworks Show. The Fee is $5 and all food and drinks are by donation only. Door prizes are given every 10-15 minutes with a Best in Show Prize at the End. All Cars are welcome. You can Pre-Register by Calling 317.897.1298 or Emailing your name, model and contact info to AndrewB.Johnston@gmail.com.
September 11, 2021 – ( Westport, IN 47283 ) Heat In The Street Car Show. The Annual Kiwanis BBQ & Car Show will take place at 205 West Main Street, Westport IN. Registration is from 8 a.m. – Noon and prizes awarded at 4 p.m. Music, Food and Fun! First 75 registrants receive a Free T-Shirt. We will be awarding 75 trophies. 4 Classes: Up to 1960, 1960 – 1985, 1986 – Present. Motorcycle & ATV. Trophies awarded also for Best of Show and Farthest Distance Traveled. Kids activities all day. BBQ Pork & Pork Chop dinners. $50 door prize every 20 minutes. 50/50 Drawing. All proceeds benefit the Westport Kiwanis Club. This is the 20th Annual Car Show and we hope it is the best! For more information go to www.WestportKiwanisClub.com ..
September 11, 2021- ( Paoli, IN 47454.) 2021 Paoli Fall Festival Car Show is held on the historic downtown square. Entry is $10 per category. Dash plaques to 1st 100 entries. 2st, 2nd, and 3rd place trophies awarded in each category. Categories include Best Chevy, Ford, Mopar, Non-Big 3, Truck, Custom, Classic, Street Rod, Unfinished, Bike, Tri-5 Chevy, Vette, Camaro, Mustang, Pontiac, Buick, Oldsmobile, 4X4, Convertible, 4-door, Rat Rod, Chevelle, Jeep, nine different divisions for Late Models. Awards also given for Best Display, Kids Choice, Farthest Distance Traveled, Circuit Court Judge Choice, County Sheriff Choice, County Commissioners Choice, Peoples Choice, Chamber of Commerce Choice, and Best of Show. Food vendors, entertainment, carnival rides and much more!!!
September 12, 2021 - ( Burlington, IN 46915 ) Burlington Fall Festival Car Show which is held at the Burlington Community Park, 425 E. 5th St. Cars, Trucks, Survivors and Rat Rods welcomed. Judged Show. Registration 10:00 AM to Noon. Fee $15,00. Awards at 3:00 PM. Door Prizes, 50/50 Drawing, DJ, Food, Dash Plaques for the First 100 Entries. 50 Awards plus Best Car & Truck, Queen's Choice and Marshal's Choice. Contact: Al 765-419-2198.



September 12, 2021- ( Zionsville, IN 46077 ) Lions Club Fall Festival Car Show. Located in Lions Park at the Corner of Elm Street and Sycamore Street (Formerly SR 334) in Downtown Zionsville. 19th American Dream Car Show Stock/modified, cars , trucks, vintage. Registration for the show is from 9 am until 11:30 am registration $15.00 before August 31st $20.00 after. Awards at 2:30pm. Ten trophies for top 10; trophies for best in class pre 1950, 1950's, 1960's, 1970's, and post 1990. Trophy for People's Choice, trophies for best paint, best interior, best engine. And last but not least, a LION'S CHOICE cup as determined by the judges. Free t-shirts and dash plaque for each registration. Bring the kids for the carnival or kids area. Lots of food choices and activities in the park for everyone. More information at http://zionsvillelions.com/events/fall-festival or contact Doug Gauthier at dogauth1@gmail.com ..




September 15, 2021 – ( Angola, IN 46703 ) Cruise To the Monument in Angola. At the crossroads of US Hwy 20 and Old US Hwy 27. Historic Downtown Angola –No Fee. US Hwy 20 and Old US Hwy 27 will be blocked off for the duration of the event. Enjoy Food, Shopping and our wonderful community . Cruise in and join us Wednesday, Sept. 15 from 5-8pm. There is NO FEE to participate in the event. Registration is on the day of the event. Parking starts at 4pm. For more information contact Maria at downtown@angolain.org or 260-624-2698. www.angolain.org/cruisetothemonument .




September 17-18, 2021 - ( Lebanon, IN 46052) 27th Annual "Back to the Fifties" Festival Car Show (with swap meet), for cars, trucks, motorcycles, hot rods, street rods, restomods, customs, classics and originals. This family festival event is being held at the Boone County Fairgrounds, 1300 E. 100 S., Lebanon, IN. The fun begins Friday, September 17th, with a Cruise-In from 6-9 pm around the Center Circle. Enter fairgrounds at #2 South Entrance then follow directional signs. The car show will be held Saturday, September 18th 8:00 am – 4:30 pm. Enter fairgrounds at #3 South Entrance, then follow parking directions. Registration - $15, beginning at 8 am. Preregistration by 9/09/21 - $12. Dash plaques. This is a multi-class judged event; judging begins at 11 am. Awards at 4 pm, including 30+ Class Trophies, Top 100 awards, and Committee's Choice Trophy. $3,000 in door prizes, with event T-shirts available. Enjoy Live D.J. music and many festival activities, including swap meet, RC Mini Truck display, arts, crafts and children activities, along with a wide variety of festival foods! Free shuttle from parking area; handicap accessible. Festival information, car show flyer, preregistration form and event directions with map available at www.fiftiesfestival.com . Contact: Email - committee@fiftiesfestival.com or text Steve 765-535-8738.
September 17-18, 2021 – ( Portland, IN. 47371 ) 30th Annual Military Vehicle Show and Swap Meet. Jay County Fairgrounds, 806 E Votaw Street, Portland, Indiana. Open to public 9AM – 6PM Friday, 9AM-4PM Saturday. Admission: Free! Military jeeps, trucks, tanks, and other pieces on display, Living History displays, Museum of the Soldier museum open, vehicles and militaria for sale, parts swap meet, and food. Helicopter rides available. Sponsored by the Indiana Military Vehicle Preservation Association in coordination with the Museum of the Soldier. Visit www.IndianaMVPA.org for more information or contact Mike at 765-618-7219 or email mlusty@indy.rr.com...
September 18,2021 - ( La Porte,IN 46350 ) Sunflower Fair and Car Show, corner of Michigan Ave & Osborn St $15.00 Open to all vehicles follow the signs, 9:30 CDT - 3:00 CDT, Registration 9:00 CDT - 12:00 CDT, no entrance until 9:30 as a 5K run is in progress. 80 Dash Plaques, 30 Trophies, 8 Special Trophies participant judging, Contact: Steve Tukos 219-778-2489
Google: MICHIANA ANTIQUE AUTO CLUB www.sunflowerfair.com ..



September 18, 2021 - ( Indianapolis, In 46224 ) Speedway Moose Lodge 500 Annual Car Show is held at 4917 W. Vermont St Indianapolis, IN. Pre-register for $15.00 Day of the Show will be $20.00 from 8am to 11am. All Show Vehicles and Bikes are welcome. Top 20 awards with People Choice for Best of Show, Food, Music, Drinks, Door Prizes and 50/50. Proceeds benefit Indiana Heart Association. Door Prizes and 50/50. Vender Space Available, Contact Bob Morris 317-650-5905 or Scott Jones 317-345-4614,,



September 18, 2021- ( Ossian, IN 46777 ) 25th Annual Ossian Car, Truck & Bike Show held at Mike Anderson Chevrolet on St Rd #1, 1st 100 entrys receive a free t-shirt, registration 8am-Noon, awards 3 pm, dash plaque, door prizes, silent auction, Top 40 1900 to 1979, Top 10 to 1980 to Present, Largest Club $100 & Trophy, In conjunction with Ossian Days Street Fair 260-273-1447..



September 18, 2021 – ( Plainfield, IN 46168 ) 'Handicapable Camp Charity Car Show' at the Quaker Days Fall Celebration. This show is held at Plainfield Friends Meeting Church, 105 S. East St. Plainfield, IN 46168. Registration begins at 9:30am with awards at 2pm. Entry Fee is $15. Bring the family for a day of fun at the car show and visit the many craft/community and food vendors that will be part of the Quaker Days Fall Festival. Dash Plaques, People's Choice, Top 20 and more. Questions? Please reach out to Handicapablecamp@hotmail.com or call 317-727-5060 (Frank)..



September 18, 2021 - ( Lizton, IN 46149 ) Annual Cruise-In and Fish Fry. No fee - any donation given at cruise-in goes 100% to continue to help sponsor the scholarship. This Cruise-In is held at, Your Venture Church, 7865 N County Road 100 E, Lizton, IN 46149. Cruise-In and Food Times are 4:00 PM to 7:00 PM. Contact: Lance and Joanna Kennedy at 317-445-0099 or joannakennedy13@yahoo.com.
September 18, 2021- (Carmel, IN 46032) Cruise Indy- Car Show & Car Cruise. Indiana Spine Group, 13225 N. Meridian. 9am – 12pm. After party 12pm – 3pm; Fee is $30. Benefit for Folds of Honor. DJ, Food, Silent Auction, Bourbon & Whiskey, Merchandise & an 8 mile Medallion Cruise. Dash Plaques and Medallions for the first 300 registrations. For more information and to register your vehicle go to: www.cruiseindy.com.
September 18, 2021 - (Amo, IN 46103) 5th Annual Amo Fall Festival Car Show. The Show is held at 1st Baptist Church 4779 Pearl St. Amo IN 46103. Opens at 11AM, Registration from 1-4PM. Awards at 5PM. Open to all vehicles (cars, trucks, motorcycles, tractors). Prizes for Top 30, Oldest Vehicle, Fan Favorite, Pastors Votes, Farthest Travel, 1st & 2nd for Best Truck, Best Car, Best Motorcycle, Best Tractor. Complementary goodie bags for 1st 100 entries. Registration $15.00 due day of show. 50/50 Draw, Raffles, Door Prizes, Food Vendors. Proceeds goes to local food pantry. and youth center. Contact Mike Bruce at mikesr@tds.net or 317-627-9881...
September18, 2021- ( Knightstown IN 46148 ) Justin's Helping Hands INC. Presents : Justin Steinwachs 12th Annual Memorial Car Show. This show is held at 8139 W US 40 Knightstown IN. at the Knightstown High School. Registration from 8 am till 11:00 am - $15.00. Awards at 3:00 pm. Top 70, People's Choice, Best of Show, Best Rat Rod, Best Gm, Best Ford, Best Mopar, Best Motorcycle, Club Participant, and Special trophies for 75 and newer vehicles and Justin's Choice. Steinwachs famous BBQ recipe pulled pork dinner, Drinks, and chips. Dash plaques and goody bags to the first 200 registered. 50/50, Door prizes, Music, Silent Auctions, Balloon release at noon, t-Shirts. Vendor rental booths available 10x10- $25.00. Contact: Lindsey 765-571-0325. Darlene 765-571-0288. Email: darlind49@yahoo.com .. http://fb.me/justinshelpinghands2018 ..


September 18, 2021 - ( Logansport, IN ) BOOGIE KNIGHTS CAR SHOW. Hosted by OREILYS AUTO PARTS. 2545 East market street Logansport, Indiana from 9:00am to 3:00pm. Registration is from 9:00am to 12:00pm. Entry fee is 15.00. Show is from 12:00pm to 3:00pm with awards to follow. Judging will start at 11:00 am. Awards to the top 20 1989 and older. Top 5 1990 to present. Top 2 motorcycles. Top 3 special interest (tuner, rat rod, pro race). Best of show. People's choice. Dash plaques to the first 75 registered. Live DJ. Door prizes. visit our Facebook page: boogie knights car show. For more information call or text Lee Hamilton at 574-721-7585. Rain date to be October 2, 2021..
September 19, 2021 - ( Indianapolis, IN 46219 ) Benton House Classy Carshow 12 PM to 5 PM at the Benton House located at 312 S. Downey Avenue in Indianapolis, Indiana, 46219 in the Historic Irvington neighborhood. All cars must arrive by 11:30 AM. registration fee of $5. Awards include the Best in Show, Crowd Favorite, Most Muscle, Best Paint, Best Interior, and Most Unique.This event is done in conjunction with the Irvington Benton House Tour of Homes. Every car show participant will receive a free ticket for the Home Tour and a poster. Also Dogs to go by Uncle Zo will be there. Music will be provided by Audio Dinner. For inquiries please email Andrew Mankus at carshow@thebentonhouse.org...
September 19, 2021 - ( Speedway Indiana ) 12 noon thru 430pm, open to all pre 1979 cars trucks and bikes reg fee 5.00 includes dash plaque and goody bag, awards door prizes and raffles. event location 5139 west 10th st. speedway ind 46224 contact info :jim at 317 671 3327 all proceeds raised go to veteran suicide prevention location moved from last year because of overwhelming response thaks to you all!



September 19, 2021 - (Peru, IN 46970) Block Party Car show, 5th and Broadway downtown Peru, 10-3, Call Jeff 765-469-9724..




September 22, 2021 - ( Bluffton, IN 46714 ) Antique & Classic Car Show and Street Fair Parade, show Noon to 5 pm, open show, awards 5:30 pm, parade at 6pm. Entry fee $10 which includes dash plaque and free t-shirt, free entry for parade. Line-up begins at Bluffton Medical Center at South Main & Cherry Street, concessions, in conjunction with Bluffton Free Street Fair 260-273-1447..


September 25, 2021 - ( Mooresville Indiana ) Big O Tire Open Class Car And Truck Show.
540 S. IN 67/Cross from Gray brothers. Registration ( 2;45 till 5;30 Sharp) Fee Is $20.00. Awards at 6;45 to 7pm. Top 40 Plus Best GM, Best Ford, Best Mopar Best Tri-Five, Best Rat Rod, Big O Employees Pick, Dave's Pick And a 5 Foot Best Of Show, Dash Plaques, T-shirts.Food, Music.
September 25, 2021 - ( Brownsburg IN 46112 ) Annual Toys for Tots car show. Brownsburg Kohl's parking lot. 580 W Northfield Drive Brownsburg IN 46112. Anything on wheels car show. . Registration starts at 10am.. Fee is a new unwrapped toy. Participants judged. judging starts at 1pm, awards at 2pm. Dash plaques to first 75 cars. Top 30 awards.
September 25, 2021 - ( Zionsville IN ) Cruise-IN. Come show off your Classic, Custom, Street Rod Or Muscle Car 10-1pm with grilled food served for everyone. We are located at 11870 Sandy Dr. Zionsville In 46077 . 317-605-4444, We have room for APX 20 cars we are going to have entertainment music there and it will be an open invite to public.


September 25, 2021- ( Indianapolis, IN 46268 ) 4400 West 96th Street ). You don't want to miss Caffeine and Chrome! Join Gateway Classic Cars in one of our 18 showrooms for our monthly Caffeine and Chrome event. This occasion is open to the public and has NO admission fee. Cruise in with your collectible car or daily driver and bring your appetite. Indulge in donuts and coffee while supplies last. All makes, and models are welcome with plenty of parking space. Gather around with the car community on the last Saturday of every month for an experience you will not forget. Not to mention, we have a museum full of classic, exotic, and muscle cars. This is a family friendly event! Sound fun? Bring the pets too! Last Saturday of every month from 9 am till 12 pm.
September 26,

​ ​

2021 - ( WANATAH, IN ) WANATAH SCARECROW FESTIVAL and Car Show 9:00 CDT - 3:00 CDT. Registration: 9:00 CDT - 12:00 CDT 309 School Dr. by the school ( on HWY 421 go over the bridge turn on Wanatah Rd by the School ) follow the signs. $15.00 per car, all cars welcome, participant judging, 200 Dash Plaques, 65 trophies, 5 Special trophies. Free shuttle between the show and the festival. Pancake Breakfast at Sacred Heart Church 8:00 - 1:00 Contact: Steve Tukos 219-778-2489 : Google:MICHIANA ANTIQUE AUTO CLUB _ www.scarecrowfestival.org ..