August
August 6

​.

2022​ - ​( Attic IN ) 5445 N Independence Pine Village RD 47918

​. 2nd Annual Cars On The Farm.

Entry with a Goodie bag

​.

There will be Awesome Door prizes, 50/50 Tickets, Vendor's, and Awesome Homemade Trophies that are Top 15, Best motorcycle, Best Hot/Ratrod, Best Tractor, Best Import, Farthest Distance, and Best of Show.

​

Not Responsible For Any Accidents

​.

Any Questions 765-585-6023

​..​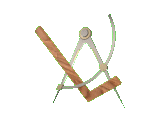 August 6, 2022 - (Mooresville, IN 46158) 11th Annual Mooresville Masonic Lodge Car Show and Fish Fry. This show is held at the Mooresville Masonic Lodge #78 located at 800 Indianapolis Rd Mooresville, IN 46158. Registration starts at 8:00 am and closes at Noon; Donation of $20, NO preregistration. Dash plaques for the first 100 cars. This is a judged show; classes are Car, Truck, Rad Rod, 4x4/Offroad, and a Jeep class. Handmade trophies will go to the best of each class plus handmade plaques to the top 25 cars, top 5 truck, top 3 rat rod, top 3 4x4 off road and top 3 Jeeps. Additional handmade trophies for People's choice, Past Master's choice, Sponsor's Choice, Eye Catcher/Just because we like it, and Club participation. The Fish Fry will start serving at 11:30am and awards will be given out at 2:30pm or sooner if judging is complete. Rain date will be Sunday August 7. Contact: Patrick Mills 317-354-7710..
August 6, 2022 - ( Greenwood IN ) Rocklane Christian Church 4430 Rocklane Rd, Greenwood, In corner of Rocklane Rd and Franklin Rd. Registration 3:00 pm to 4:30 pm. Awards at 7 p.m. Awards go to Best of Show for cars, trucks and motorcycles, plus best interior and best engine.

​

This will be part of Rocklane Christian Church's Ice Cream Social. Food and homemade ice cream available (while it lasts) Registration Fee is $20.00. Still plenty of time after the show to cruise The Suds, which is located just a short drive down Rocklane Rd. Bill 317-432-9465

​ /

Dave 317-965-7919

​..​
August 6, 2022 - (Cooper Commons Park Spencer, Indiana 47460) Annual Brotherhood Scholarship Car and Tractor Show. Registration beings at 8:30am to 12:00pm (noon); Plaques presentation 2:00pm; Conclusion 2:30pm. There's 44 Car show plaques to be presented, Best of Show, 2nd & 3rd place, People's Choice, Furthest Traveled, Most Original, Oldest and Newest at show, Best Muscle Car; Late Model 2005 and up ; Mid-Model 1975 to 2004; Classic 1962 to 1974, Top 3 in: Best Mopar, GM, Ford, Non-3, Interior, Exterior, Engine, Best Truck, 4X4, Rat Rod, Street Rod, Low Rider, Nova. There's 9 Tractor Show plaques to be presented: Allis Chalmers, Case, Co-op/Cockshutt, Ford, International/Farmall, John Deere, Massy Harris/ Ferguson, Oliver, Avery/Minneapolis Moline. Registration fee: $15.00 each; $10.00 multiple enters; $10.00 pre-registration can be done by email two weeks prior to the show. Free T-shirt to first 50 registered, and dash plaque to first 100 registered. Concession available: 9:00am to 1:30. For more information contact: Brad Arthur, Brotherhood Scholarship Representative at brad.arthur2007@gmail.com or 812-585-9715 (Rain Date; August 13, 2022).
August 13, 2022 - ( Zionsville IN ) Indiana British Car Union 34rd Annual Show. This show is held at Lion's Park, 115 South Elm Street, Zionsville Indiana. Vendor Early Registration $25 late $50. Car staging and on-site registration 8:30am to 10:30am, Early Bird Registration $20 additional car $10. Late registration $40 & $20 additional. Car Show 10:30am--1pm. Raffle prizes 1pm. Awards 2:30pm: Best of Show, Lions Club Award, each category Best in Class & Excellence in Class. Parking for most British Marques Triumphs, MG, Jaguar, Mini-Cooper, Austin Healy, Bentley, Lotus, Rolls Royce, DeLorean, all British are welcome. Featured marque this year is Triumph. Lion's Club selling beverages/food at the park. We suggest you bring your own chairs, drinks and food or you can walk over to Main Street Zionsville have drinks and food at restaurants. Spectators are free. For more information call Brian Henry 317-522-8260, brian.scott.henry@gmail.com or Allen Galloway, galloway.allen@yahoo.com 317-709-5135. Go to our Facebook Page Indiana British Car Union or web page www.ibcu.org, for further info.
August 13, 2022 - (Indianapolis 46259)

​

CrossLife Car Show 2022 Show10am-3pm. Awards for Best in Show & Top 25

​.

7030 East Stop 11 Road Indianapolis, In 46259

​.

$15 in Advance by August 12, 2022 or $20 day of show.

​

Register Online at​ www.CrossLifeChurch.org​ . Registration: 10:00am-12:00pm Awards: 2:30pm

​.

First 50 Enteries Will Receive a 2022 Edition CrossLife CarShow Dash Plaque

​.

All Car entrants will be registered for Door Prizes!

​

Concessions will be sold by Award Winning Making Meat BBQ Team!
August 13, 2022 - ( Johnson County) 8AM-2PM, CarsForKids is CityLife Church's annual car show to raise money and awareness for KIC-IT (an organization that fights against youth homelessness in Johnson County) and Resources of Hope. Follow link for all The Details, (CarsForKids)..
August.13, 2022 - (Odon, IN 47562) Odon Methodist Church. Reg. 11AM - 1 PM est. Rain or shine. Donation of canned goods for Feed My Sheep. Dash plagues to first 60 entries. No judging. Door prizes. Food. Community Hog Roast 11 AM - 2 PM. Free will offering. Carryouts available. Contact Justin at 812-636-4963. Leave message...
August 13, 2022 - ( Indianapolis IN ) starting at 8:30am with registration, Vettes N Vets, All Corvette Show, people's choice, 14 classes, three trophies per class, food truck, located at Penske Chevrolet 3210 E 96th Indianapolis, In. You can get the flyer/registration form on website www.corvetteindy.com. Prereg is $20 after Aug 3rd $25. Supporting "Pets healing Vets" of Hamilton County Humane Society.


August 14, 2022 - (Bourbon Indiana 46504) car, truck, motorcycle show, located at triton high school, registration is 8-11:30,,,,,awards at 3 p.m.,,,,this is our 35th annual,,,for info 574 342 2000,,,,in conjunction with Bourbon Summerfest week-end..

August 19, 2022 – (Seymour, IN 47274) F.O.P. "Cops and Kids" Pre-Scoop Cruise In & Benefit Car Show "Tom Gray Memorial" The evening before the city-wide cruise in, "Scoop The Loop." Presented by: Lucas Oil and Royalty Roofing And Construction. 5:00p.m. - 8:00p.m. Robertson & Farmers' Market Parking Lots, 100 S. Walnut St. and St. Louis Ave. (one block North of US 50) Parking will begin at 3p.m. and awards at 8:30p.m. $10 entry Pre-registration/$15 day of show. Entries to: F.O.P Lodge 108, Attn. C.J. Foster/Car Show, 205 N. Ewing St. Seymour, IN 47274. Make checks payable to: F.O.P. Lodge 108. Include entry year, make, model, and home town. (Deadline for pre-registration Aug. 6th). Dash plaques for first 100 entries. Trophies for: Best Chevy, GM Non-Chevy, Ford, MOPAR, Camaro, Corvette, Nova, Mustang, Truck, "Best Of Show" trophy. Door prizes, 50/50 raffle, and silent auctions. Live entertainment featuring "Six Ways To Sunday." Good food will be available within walking distance at several local restaurants. All proceeds benefit the "Cops & Kids" . Further information contact C.J. Foster 812-522-1234. cjfoster@seymour.in.gov ..Seymour Area Cruisers cars will not be judged.


August 20, 2022 - ( Seymour, IN. 47274 ) Cruise with the Son Car Show. Redeemer Lutheran Church 12th Cruise with the Son Car Show. This Show Is Held At 504 North Walnut Street Seymour, In. Registration 9am Till 11am. Fee is an optional donation of $15.00. Awards At 2pm. Also: Kids Bicycle and/or Power Wheels Division. Dash Plaques, Food, DJ, Trophies. 100 Car Showing! Breakfast will be served at 8am!
August 20, 2022 - (
Terre Haute IN
) 3rd Annual Mount Pleasant Church Missions Car Show Extravaganza. 9 AM-3PM. NO pre-registration. Registration 9-Noon. Open to anything with wheels. Goodie Bags and Dash Plaques to first 50 entries...Top 40 Awards. One off MR Kustom Best of Show Award. Pastor's Choice Award. Agresta Memorial Award. Goodie bags. Door Prizes. Great food. Music. Location, 3050 E Davis Dr. Terre Haute, IN 47803. For Info call Nick 812-878-0684.
August 20, 2022 - ( Rushville, IN 46173 ) 7th Annual Princess Theatre Car Show. This show is held at 100 W Water Street Rushville, IN. Registration 10am Till 1pm. Fee is $15.00. Awards At 4:00pm. Trophy awards - Mayor's Choice, People's Choice, Best In Show and Top 15 Participants, Eckel Memorial Mopar Award. Door prizes, vendors, live DJ, dash plaques, food on site and within walking distance from show. Contact: Tim 765-561-1184..
August 20, 2022 - (Indianapolis, Indiana 46240) The 4th Annual White River Yacht Club Classic Boat & Car Show will be held to raise money for Pediatric Cancer Research at the Riley Children's Foundation. Our event is bigger and better now open to all makes and models of boats, cars, motorcycles and bikes in all categories such as restored, survivor, hot rod, barn find, exotic, super car, custom, etc. Famous vintage Indy Cars and Pace Cars are scheduled to appear. There is a Raffle with a $5,000 first prize, $2,000 second prize and $500 third prize with 5 tickets for $20, silent auction, bottle pull, vendors and great family fun! Entry fee is a tax deductible $35 for vehicles, there is no admission charge for spectators, but we ask for a donation to Riley. The WRYC Classic will be held on the meadow grounds of the White River Yacht Club on Saturday, August 20, 2022 with check in from 9:00 am to 11:00 am and the display from 11:00 am to 4:00 pm. Located at 1400 East 74th Street just off Keystone Avenue on the banks of the White River. There is no judging, only voting for "The People's Choice" Ribbons. Every entry participating in the event receives a recognition medal. There will be food, the smoker from Squealers BBQ and beverages all day and it is open to the public with "The Battle of the Bands at 4:00pm with celebrity judges including Dave "The King" Wilson afterwards! Contact Kevin Williams at 317-796-5351 or email us for an entry application at wrycclassic@yahoo.com or visit our Facebook page at White River Yacht Club Classic. Monetary donations are tax deductible through our 501c3 charitable White River Yacht Club Foundation. Sponsorships are available!
August 20, 2022 - (
Indianapolis, IN 46205
) A monthly free community event that welcomes cars, trucks, motorcycles, ... vintage, new, custom, all makes and years. No fee or registration required. Just stop by 9am-noon to show off your vehicle. Event is free, family- and pet-friendly, and everyone welcome. Breakfast available too! Located at National - 215 E. 38th Street (between Delaware and Washington). Pictures of previous events and information for 2019 at Facebook.com/National.Indy and Instagram @ National_Indy or email us
national.indy@gmail.com
..
August 20, 2022 - (Nineveh, IN 46164) Johnson County Parks and Recreation Annual Car Show. This is an Open-Class Show including all cars, trucks, motorcycles, and golf carts. This Show is held at 7248 S. Picnic Dr. Nineveh, IN 46164. The show is located in the shelter area within Johnson County Park. You can register early any time before the show or you can register the day of the show from 9am-12pm (Noon). The fee for early registration is $15 per vehicle, the fee for day of registration is $20 per vehicle. Judging will begin after noon and awards will be presented at 3:00pm or sooner. Awards will be given for Top 10, Best in Show, People's Choice, and Best Bike. Awards will also be given for Best in Show and People's Choice golf carts. All participants will be entered for door prizes. We will have food vendors and a DJ throughout the event. For more information contact Kevin Leonard, Interim Superintendent, at kleonard@co.johnson.in.us<mailto:kleonard@co.johnson.in.us> or 812-526-6809 ext. 102.
August 20, 2022 - (Mitchell, IN 47446) American Legion Riders Veterans Appreciation All Car Show. American Legion Post 250, 404 Sheeks Drive 47446. Registration from 9 am til 12:00 pm, $15.00. Cars will be judged as ready. Swap meet spot (10X10 - outside) $25.00. Food available. Awards at 4 pm or sooner: Top 20, Top Pre 2000 Car, Top Pre 2000 Truck, Top Post 1999 Car, Top Post 1999 Truck, Top Motorcycle, Kids Choice. Dash Plaques to 1st 50, Goodie Bags (until out). Door Prizes, 50/50 drawing. Proceeds go to American Legion Riders Post 250 to assist Veterans in our County. Contact: RP @ dragracr99@gmail.com .
August 20, 2022 – (Indianapolis, IN ) WEST SIDE, 46234) We are hosting our first annual Saturday morning car show on August 20th. Spectators are welcome from 9am to 1pm. Cars showing off are welcome to come at 8am. Our members will vote on their favorite styles and other fun competitions. This is a free event to get our members out to the club to enjoy a morning together now that the kids are back in school!

​

To register your car (please click here) or email jschmitz@ccindianapolis.com​ . We look forward to making this an annual tradition and your participation is greatly appreciated!
August 21, 2022 - (
Indianapolis, IN 46220
) Indiana State Fair Car Show. Back On Main Street.
​
Strictly limited to 100 vehicles. Pre-Register recommended as this show usually sells out. $20 per vehicle. Awards for Top 25 plus Grand Champion. Each entrant receives (2) free tickets to the fair.
​
Contact: Steve (317) 270-2843 / Dave: (317) 850-4261
​..​
August 21, 2022 - ( Chesterfield, IN 46017 ) Sixth Annual Car Show at Trackside Classic Cars and Parts, 504 South Water Street, Chesterfield, IN 46017, SR 67 and Water Street. Entry Fee $15,00 per entry. Registration 11:00 AM to 1:00 PM with awards at approximately 3:00 PM. DG the DJ playing 50 - 60's music, food by Buddy's BBQ. Proceeds to local food bank. Dash plaques to first 100 entries. Top 25 trophies plus special awards, including Club Participation Trophy. Special door prize drawings for attendees donating at least five non-perishable food items. Contact Hank at 765-606-0077. Rain date August 28, 2022. (Not responsible for damage,theft or accidents.
August 27, 2022- (Hymera, IN 47855) Hymera Jackson Township Volunteer Fire Department Car Show. This show is held at the Hymera Masonic Lodge Northside Lot located at 201 North State Street Hymera, IN. Registration 11am to 2pm with awards at 4:00pm. Entry fee $10.00. Dash plaques for the first 40 cars and awards include Best in Show, People's Choice and Chief's Pick. There will be music and also door prizes. The Hymera Ruritan Club fish fry is also taking place during this event. All proceeds made from the event will be used towards purchasing equipment needed for the fire department. For more information contact Kyle at kashipman51@gmail.com or (812)-699-9730.
August 27, 2022 – (Peru, IN 46970) Miami County Junior Achievement 6th Annual Car Show, 857 N. Broadway, Peru, IN; 1 pm to 4pm; Top 25 Awards, People's Choice Award, First 50 Dash Plaques; Fee is $15; Awards at 3:30 pm, Live DJ, Bounce House for Kids, Cornhole for Spectators, Food Vendor truck on site; Contact: Julie Bowman 765-469-1415..
August 27, 2022- (Muncie, IN. 47303) Carpenters Local 1016 3rd annual Car show and picnic. Cars, trucks, Jeeps, imports. This event is held at 4201 E. Centennial Ave., Muncie, IN 47303. Registration 12 p.m till 3 p.m. No registration fees. Awards at 4 p.m. Awards for Resto Mod, people's choice, new Gen, classic, Jeep & import. Hot dogs, hamburgers, chips and drinks. Dash plaques for all entries. Food, music , door prizes, 50/50, bounce houses. Contact Dustin Carpenter 765-717-0850..